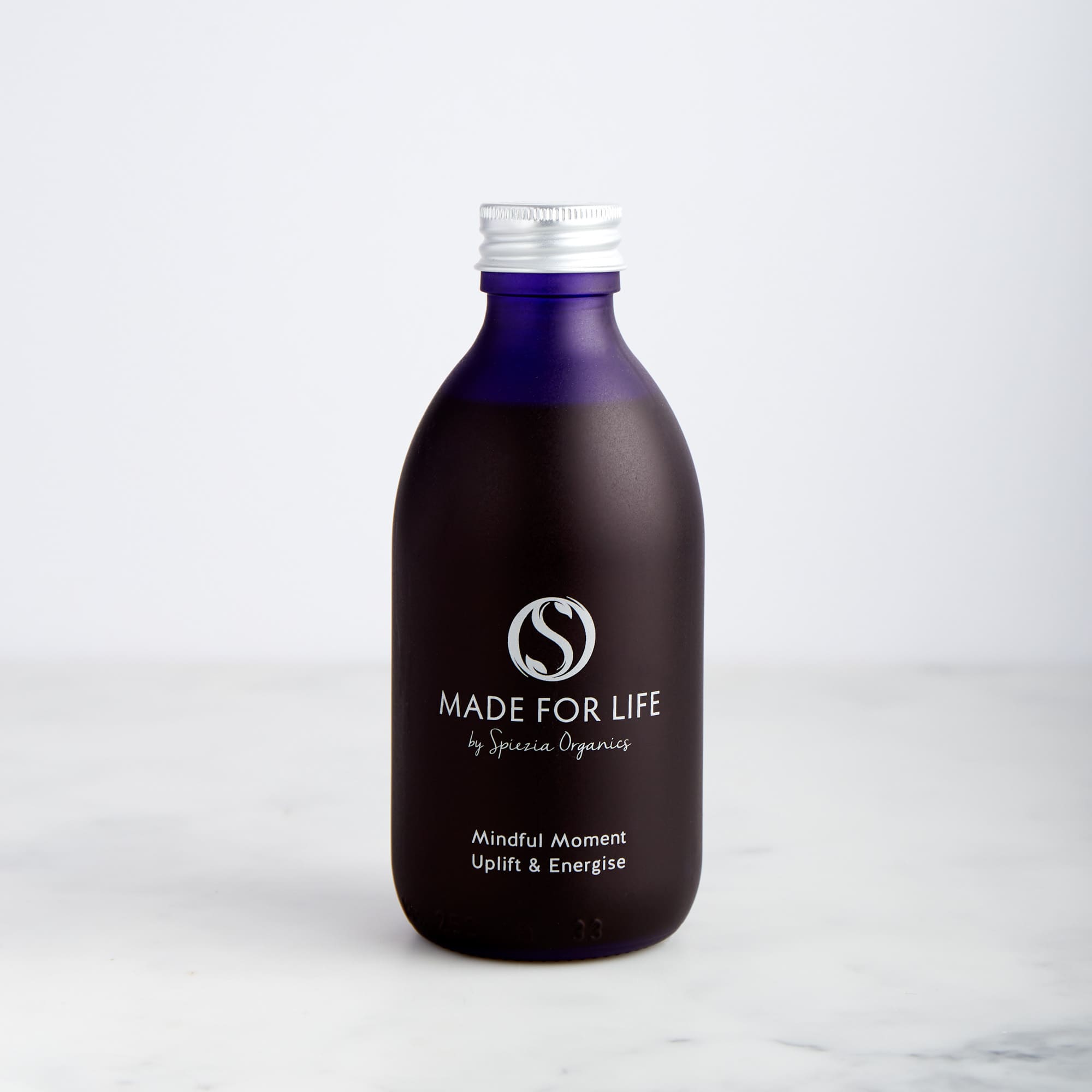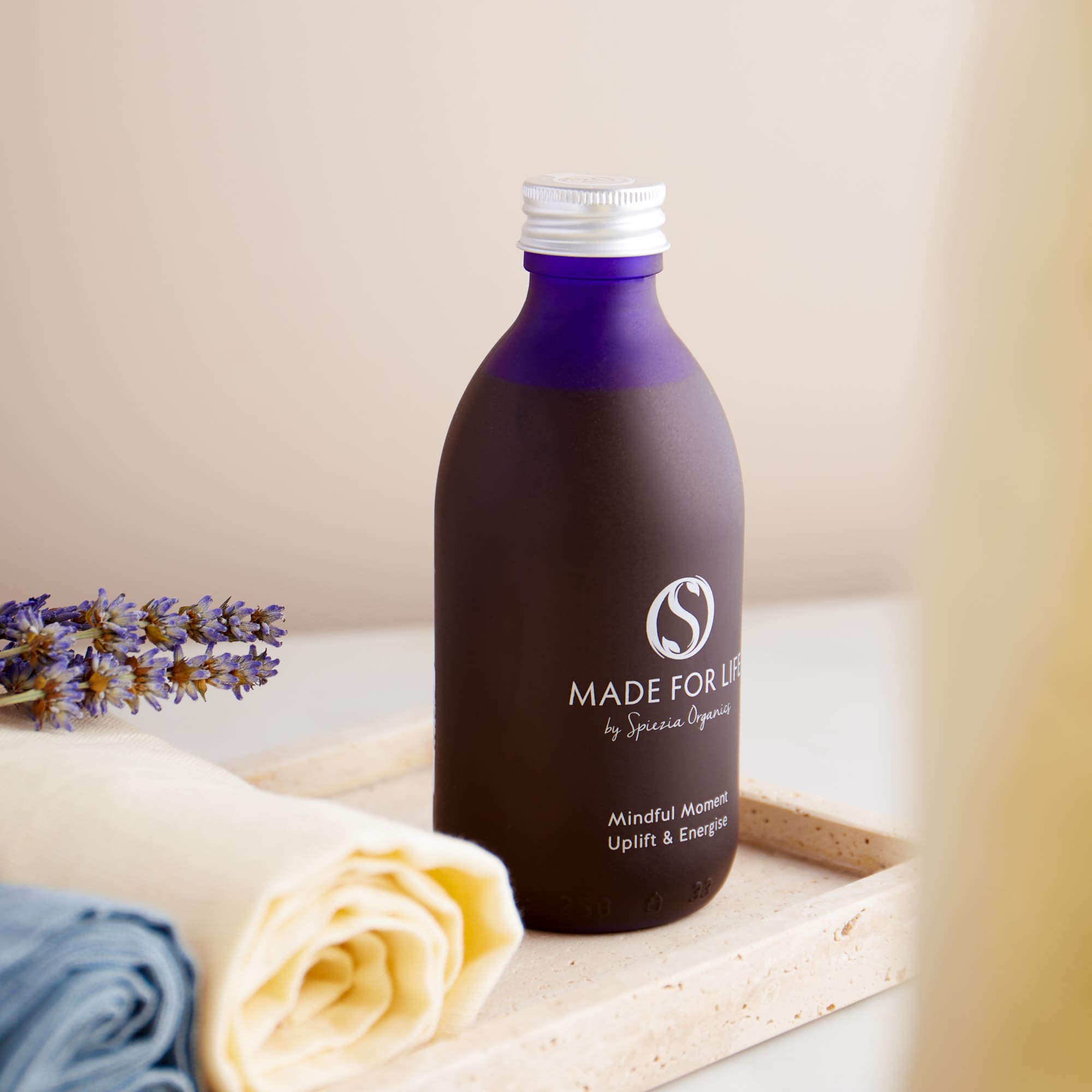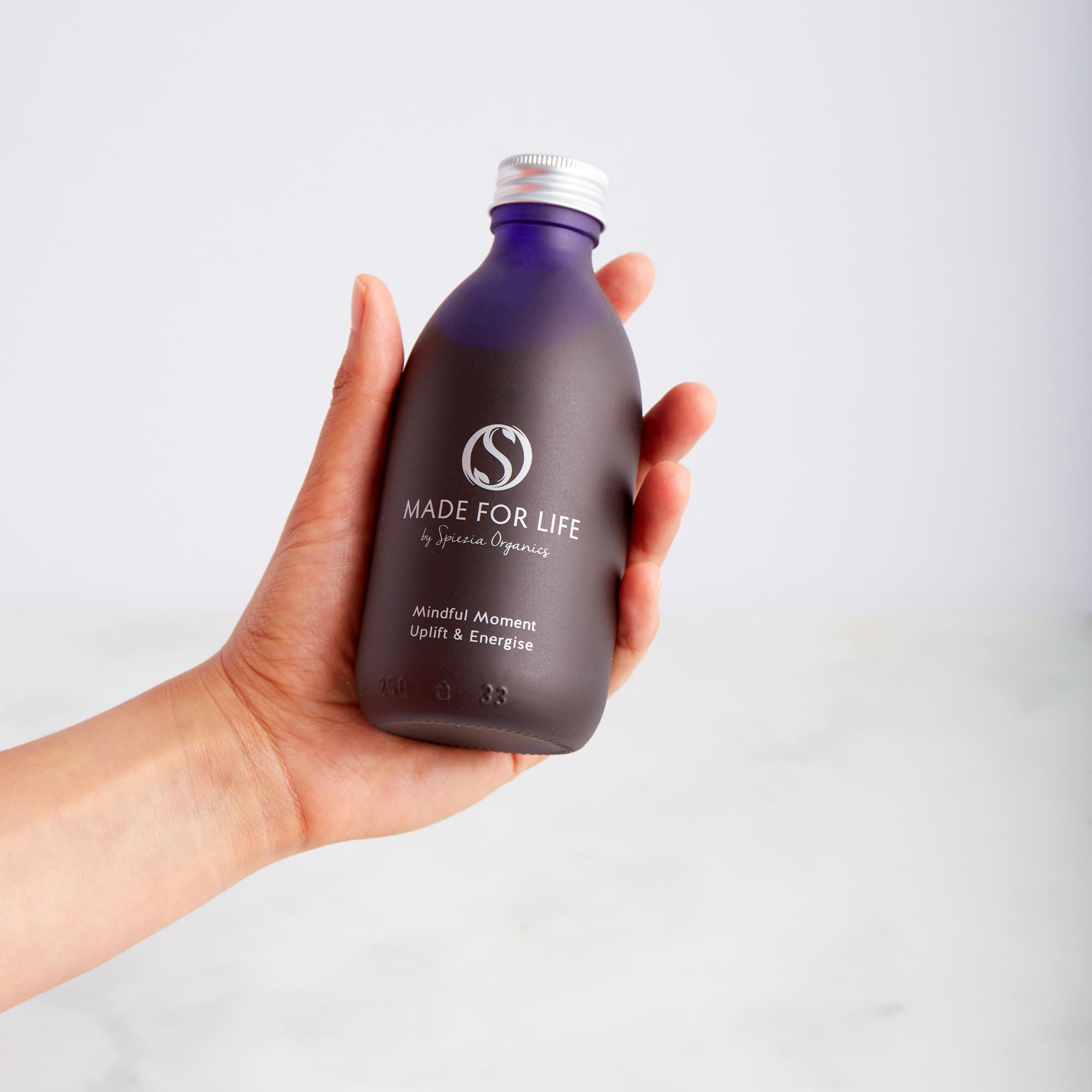 Mindful Moment - Uplift and Energise - 250ml
Organic Massage & Body Oil
---
FREE Delivery when you spend over £50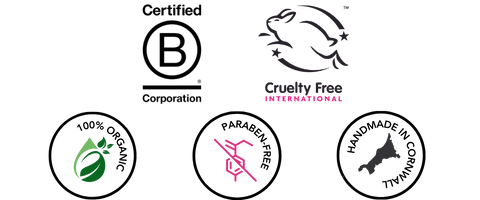 SKIN TYPE: All, Sensitive & Sensitised
Experience the power of natural herbs and oils with Mindful Moment's Uplift & Energise.
This restorative blend of rosemary, sage and thyme can help to revive energy and improve mental clarity, memory and cognitive ability.
Perfect for a calming massage and an immersive spa experience, our 100% organic oil is your ideal companion for a mindful and energised life.
FREE UK shipping on orders over £50

Standard Tracked Shipping (2-5 Business Days) £6.00

Express Tracked Shipping (1-3 Business Days) £7.50
We are proud that all of our deliveries use DPD via one of their all-electric delivery vehicles.
Returns
For opened products that are faulty, we are happy to provide replacement products to the value of the original product. If your product is damaged, faulty or incorrect please contact us within 48 hours of delivery.

Full RETURNS POLICY - Click here
Apply a generous amount of oil to your hands.
Gently massage the oil into your skin, paying special attention to your temples, forehead, and neck.
Take a few deep breaths and focus on your breath as the oil's stimulating scents work their magic.
Use as often as needed, especially when you need to clear your head and focus.
Olive: Olea europaea fruit oil
Sweet Almond: Prunus amygdalus dulcis oil
Apricot: Prunus armeniaca kernel oil
Jojoba: Simmondsia chinensis seed oil
Wheatgerm Oil
Rosemary: Rosmarinus officinalis essential oil
Lavandula: Angustifolia Essential Oil
Sage Essential Oil
Nettle leaf: extract
Rosemary: Extract
Burdock: Extract
Horsetail: Extract
Thyme : Extract
*Geraniol, Linalool, Limonene
*Naturally occurring in 100% organic essential oils
Share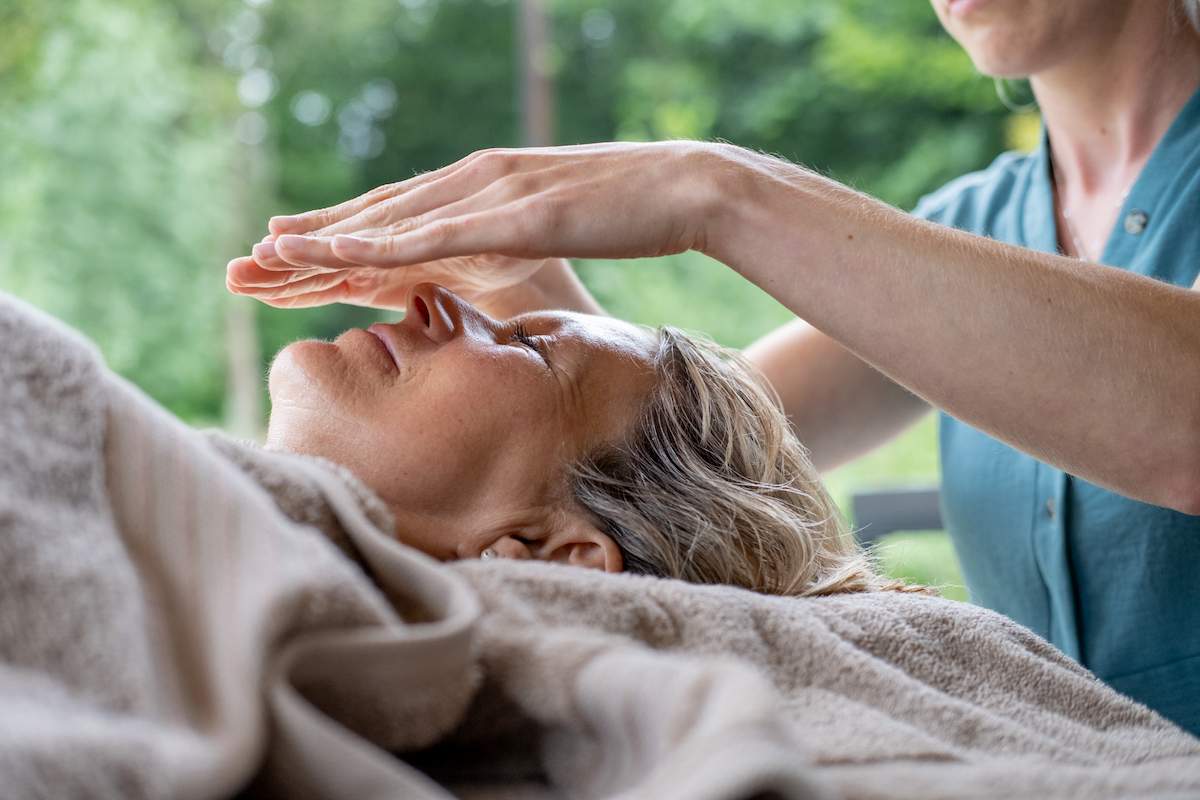 MOTHER EARTH'S EMBRACE
Discover inner serenity through Mindful Moments
Awaken your senses with nature's touch
ORGANIC WELLBEING
Rediscover your inner balance
Unlock the rejuvenating essence of nature's treasures with Mindful Moment's Uplift & Energise.

This restorative massage oil contains the essential oils of rosemary, sage, and thyme, and aims to elevate your vitality and sharpen mental clarity, memory, and cognitive ability.
Rosemary: Elevates the mind and sharpens memory.
Sage: Encourages tranquility and eases stress.
Thyme: Invigorates the spirit.
Whether you embark on a therapeutic massage or a spa voyage of the senses, our 100% organic body oil, infused with these potent herbs, is your companion for a life both mindful and invigorated.
100% ORGANIC SKINCARE
Complete your routine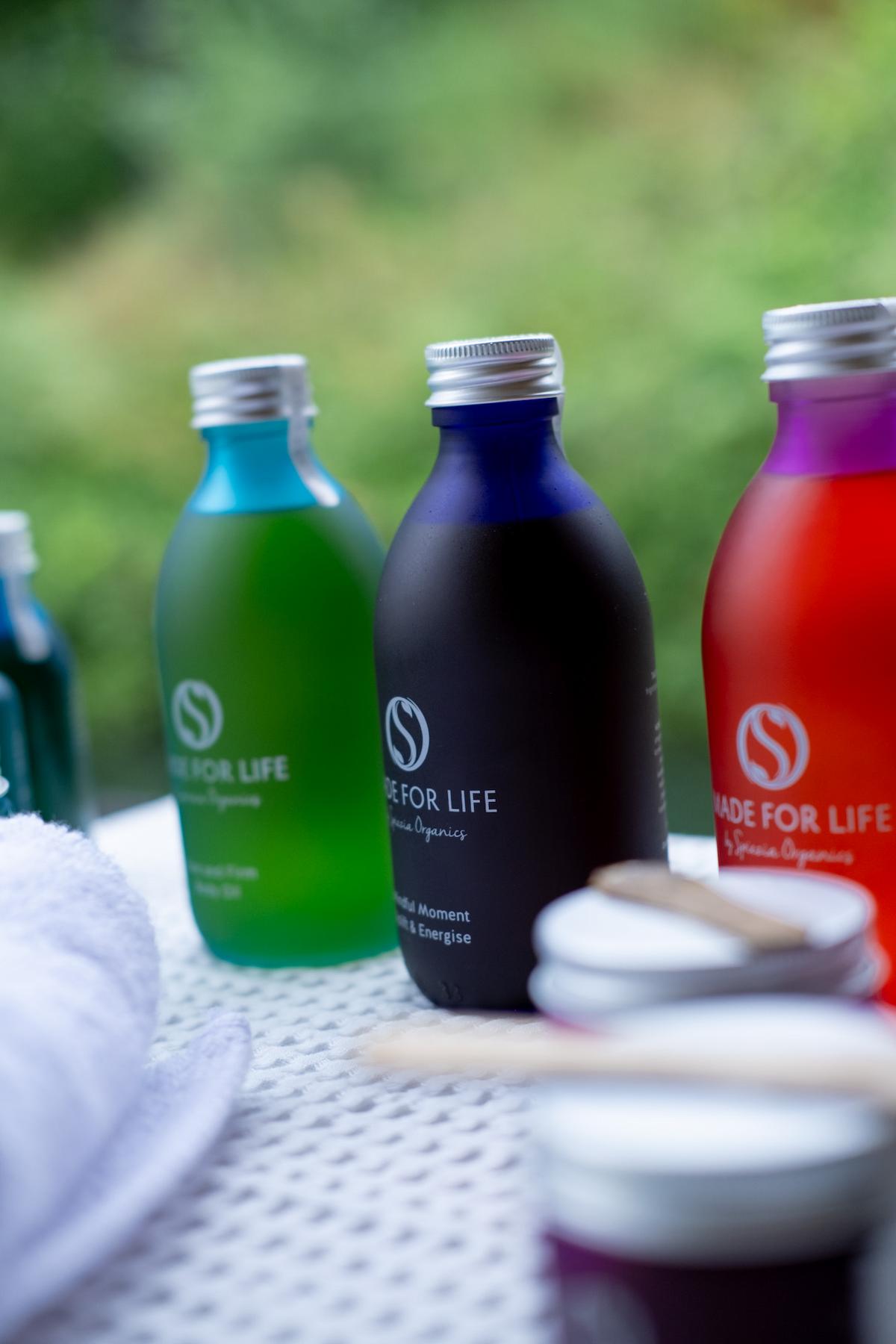 your top questions
Massage oils are quite similar to body oils and can be interchanged. However massage oils contain ingredients specifically chosen to provide a long-lasting luxurious glide, which is essential for a comfortable, therapeutic massage.
All Made for Life Organic oils are used in professional spas to allow therapists to provide perfect massages to their customers
You can enjoy massage as often as you want to.
Some people may benefit from therapeutic massage to reduce stress or muscular tension, other people may only enjoy a massage occasionally.
It is also lovely to enjoy mutual massage with someone special. Giving and receiving a massage is a great bonding experience as well as providing relaxing, therapeutic benefits.
The most important thing is to enjoy your massage whenever you want to!