Daily Rejuvenating Face Oil 50ml
---
Skin feels nourished, silky and radiant
Restore natural skin balance
FREE Delivery when you spend over £50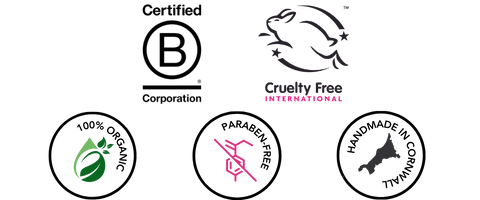 SKIN TYPE: All, Sensitive & Sensitised
Treat your skin to replenishing moisturisation and achieve natural radiance with Daily Rejuvenating Face Oil.
Made with luxurious, hydrating rose buds macerated in jojoba, wheatgerm oils, and vanilla pod extract, this light, multi-use, 100% organic oil nourishes and soothes skin while balancing it for a dewy, revitalized look.
Use as a day-time light moisturiser or a night time mask, it even works well as a makeup base.
Ideal for all skin types, including sensitive and sensitised skin, Daily Rejuvenating Face Oil is cruelty free and certified under the Leaping Bunny Program.
FREE UK shipping on orders over £50

Standard Tracked Shipping (2-5 Business Days) £6.00

Express Tracked Shipping (1-3 Business Days) £7.50
We are proud that all of our deliveries use DPD via one of their all-electric delivery vehicles.
Returns
For opened products that are faulty, we are happy to provide replacement products to the value of the original product. If your product is damaged, faulty or incorrect please contact us within 48 hours of delivery.

Full RETURNS POLICY - Click here
Cleansing: Begin by gently cleansing your face to prepare it for the nourishing journey ahead (top tip, regular exfoliation helps the skin to absorb moisturiser)

Preparation: Apply a few drops of the Daily Rejuvenating Face Oil to your palms. Warm the oil by rubbing your hands together. Enjoy the scent of rose and vanilla.

Delicate Massage: With tender motions, massage the oil onto your face and neck. Let your fingers glide, embracing the soothing touch.

Abundant Absorption: Allow the skin to drink in the botanical goodness. Let the oil's rejuvenating magic infuse every pore.

Radiant Glow: Feel the transformation as your skin radiates with vitality. Embrace the glow that comes from within.

Complementing Care: Complete your ritual with your preferred moisturiser, allowing the oil's benefits to harmonize with your daily routine.
Jojoba: Simmondsia Chinensis Seed Oil
Wheat germ oil: Triticum Vulgare
Rose: Rosa Damascena Flower Oil
Rose: Rosa Damascena Flower Extract
Vanilla: Vanilla Planifolia Bean Extract
Share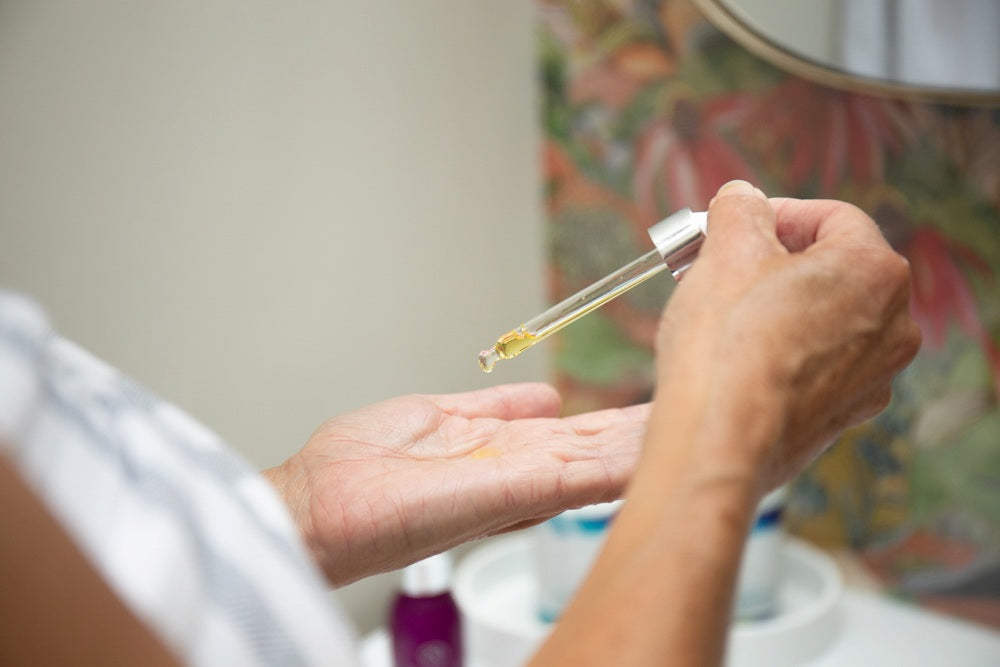 UNLOCK MOTHER NATURE
Say goodbye to dull skin
Imagine a blend of centuries-old plant extracts that'll make your skin sing with joy. It's like a party for your face, without any of the harmful stuff.
100% ORGANIC BOTANICALS
Unveil Radiant Beauty
This is not just a face oil; it's a testament to the power of nature.


A face oil designed to breathe new life into your skin


Jojoba Oil: Balances, and hydrates skin
Wheat Germ Oil: Nourishes, and protects
Rose Flower Oil: Calms, soothes skin
Vanilla Extract: Fights ageing, renews skin


Experience skincare where nature's artistry shines.
Total 5 star reviews: 16
Total 4 star reviews: 0
Total 3 star reviews: 0
Total 2 star reviews: 0
Total 1 star reviews: 0
100%
would recommend these products
Travel sized

My skin loves this oil. I feel refreshed and dewy. It's made a real difference now I'm following a proper skincare routine.

Christine M.

Verified Buyer

Reviewing

Daily Rejuvenating Face Oil 10ml

Instant facial in a bottle!

My favourite face product ever - it smells divine and leaves the skin feeling amazing. A little of this oil goes a long way, so it's great value. Try to do a double cleanse before using to max the benefits.

Reviewing

Daily Rejuvenating Face Oil 10ml
Press left and right arrows to navigate.
Viewing Slides 1 to 2 of 2
Reviews Loaded
Reviews Added
100% ORGANIC SKINCARE
Complete your routine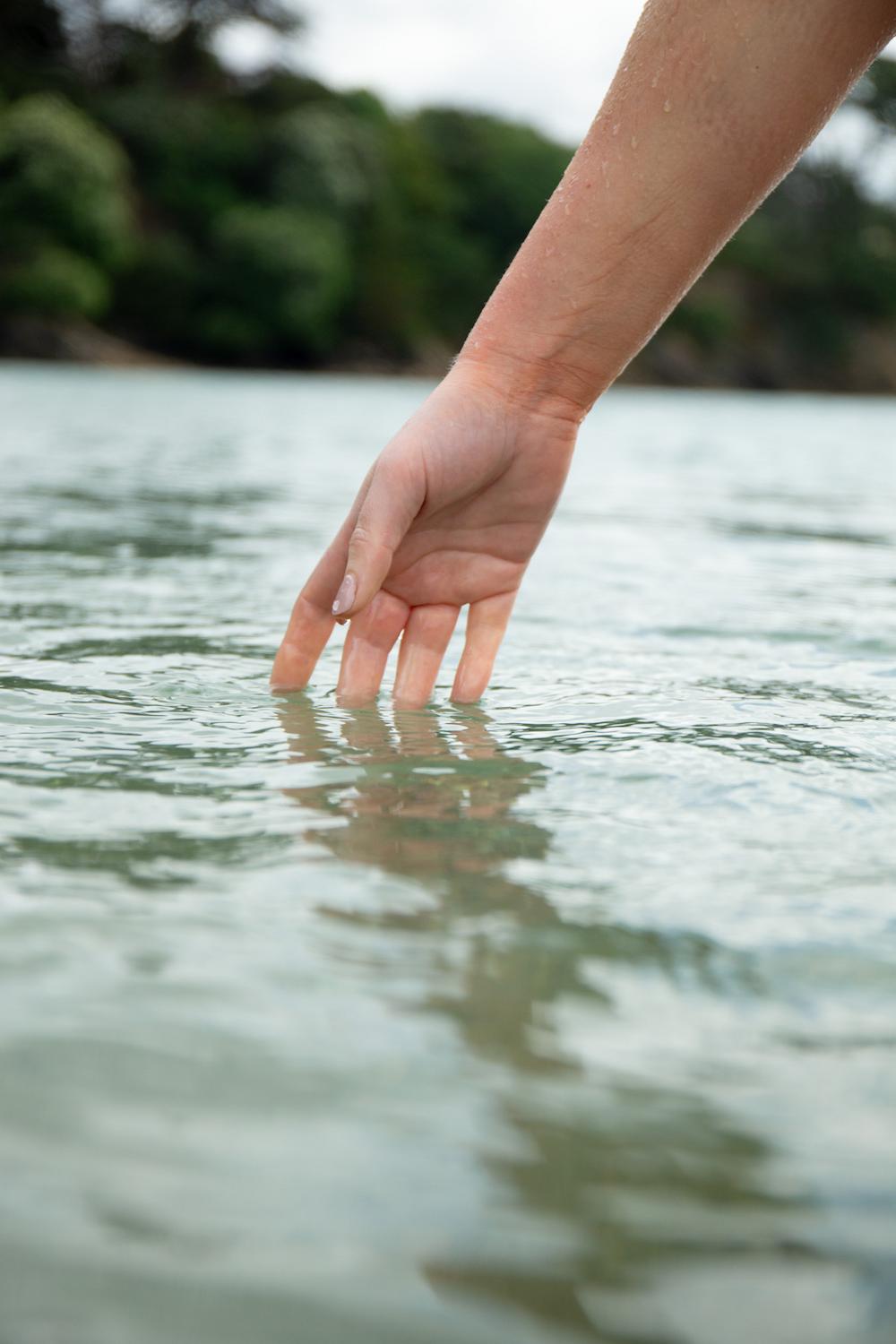 your top questions
Yes, face oil can be beneficial for your skin when used appropriately and in accordance with your skin type and concerns.
Our Face oils are formulated with organic and natural oils that provide hydration, nourishment, and other benefits to your skin.
Here are a few reasons why face oils can be
good for your skin:
Hydration: Face oils can help to lock in moisture and prevent water loss from the skin, which is especially beneficial for people with dry skin.
Balancing Sebum Production: It sounds complicated, but contrary to common belief, using the right face oil can help balance excess oil production. Our light facial oil is perfect for young acne-prone skin as the jojoba and rose naturally calm skin and can help reduce akin irritations like acne and rosacea.
Nourishment: Many face oils are rich in vitamins, antioxidants, and essential fatty acids that can nourish and support your skin's health.
Barrier Function: Some face oils can enhance the skin's natural barrier function, helping to protect against environmental pollutants and irritants.
Anti-Ageing: Certain oils are known for their anti-ageing properties, helping to reduce the appearance of fine lines and wrinkles and promoting a youthful complexion.
Sensitive Skin: Some face oils, like jojoba oil, closely resemble the skin's natural sebum and can be particularly beneficial for those with sensitive or easily irritated skin.
Light face oil like ours can be used as a moisturiser on its own, particularly for young skin. It is also light enough to be used as a serum or as a base before a more intensive moisturiser or even makeup. Applying moisturiser in layers achieves higher levels of moisturiser and gives greater benefits.
Face oil is a great way to hydrate and nourish the skin, but it does not provide the same level of protection as moisturiser for damaged or very dry skin.

Moisturiser can help to lock in the moisture from the face oil to make it last longer. It also helps to protect the skin from environmental factors such as wind, sun, and pollution.
However, some people may not need to apply moisturiser after face oil. If
you have oily skin, you may find that applying moisturiser makes your skin feel too greasy. Jojoba-based moisturisers help to reduce the over-production of oils by regulating sebum. This makes them particularly helpful for people suffering from oily skin or acne.
Ultimately, the best way to determine whether or not you need to apply moisturiser after face oil is to experiment and see what works best for your
skin type.