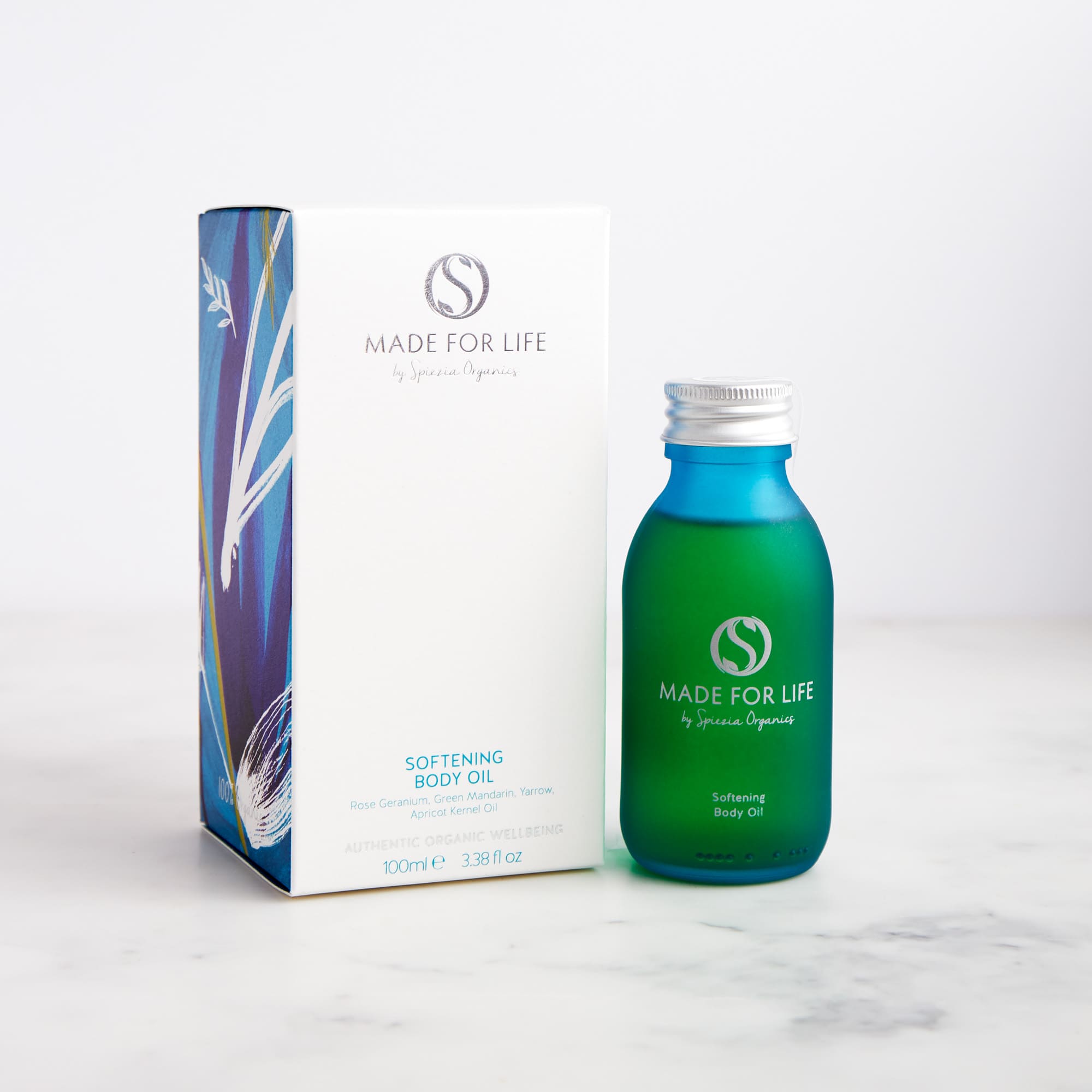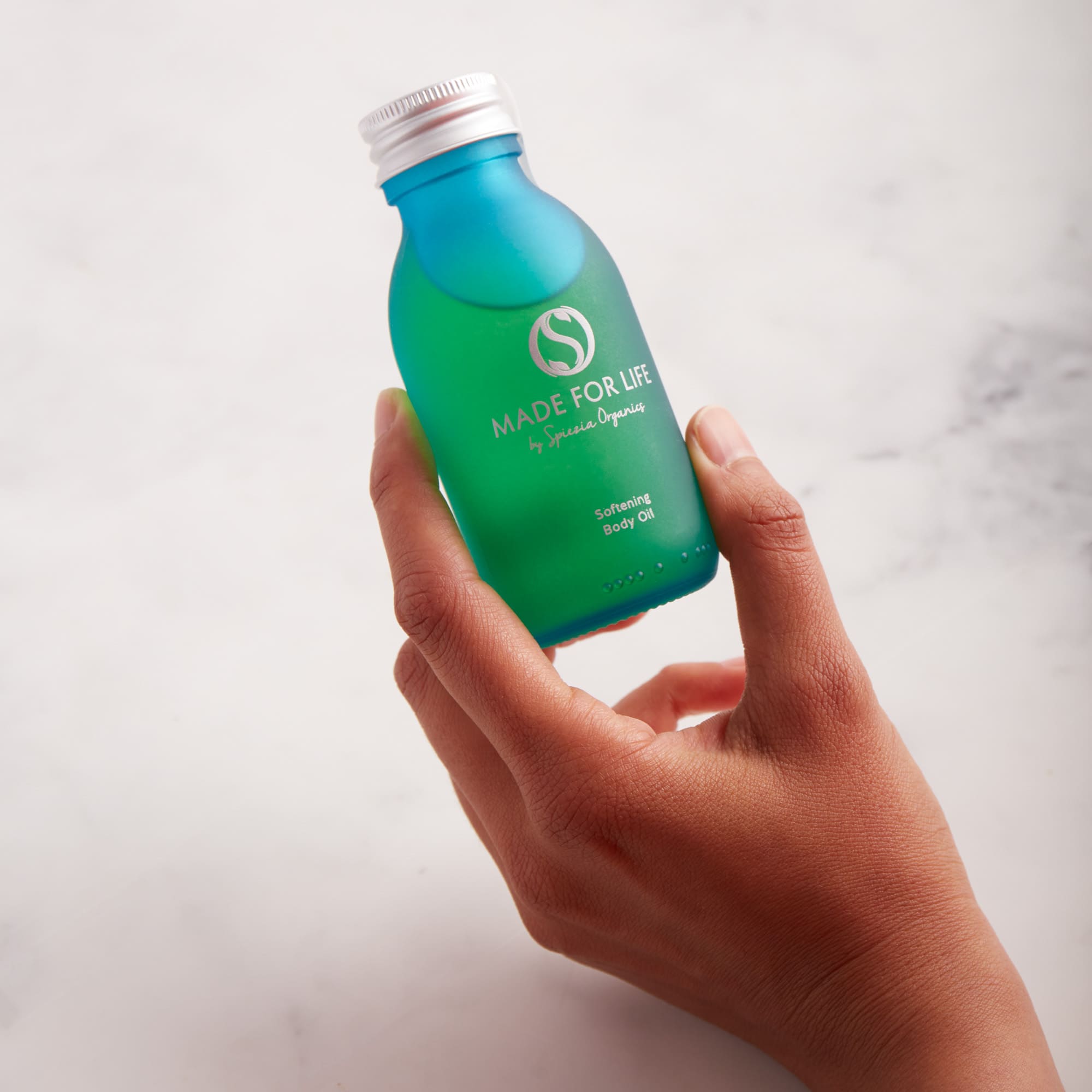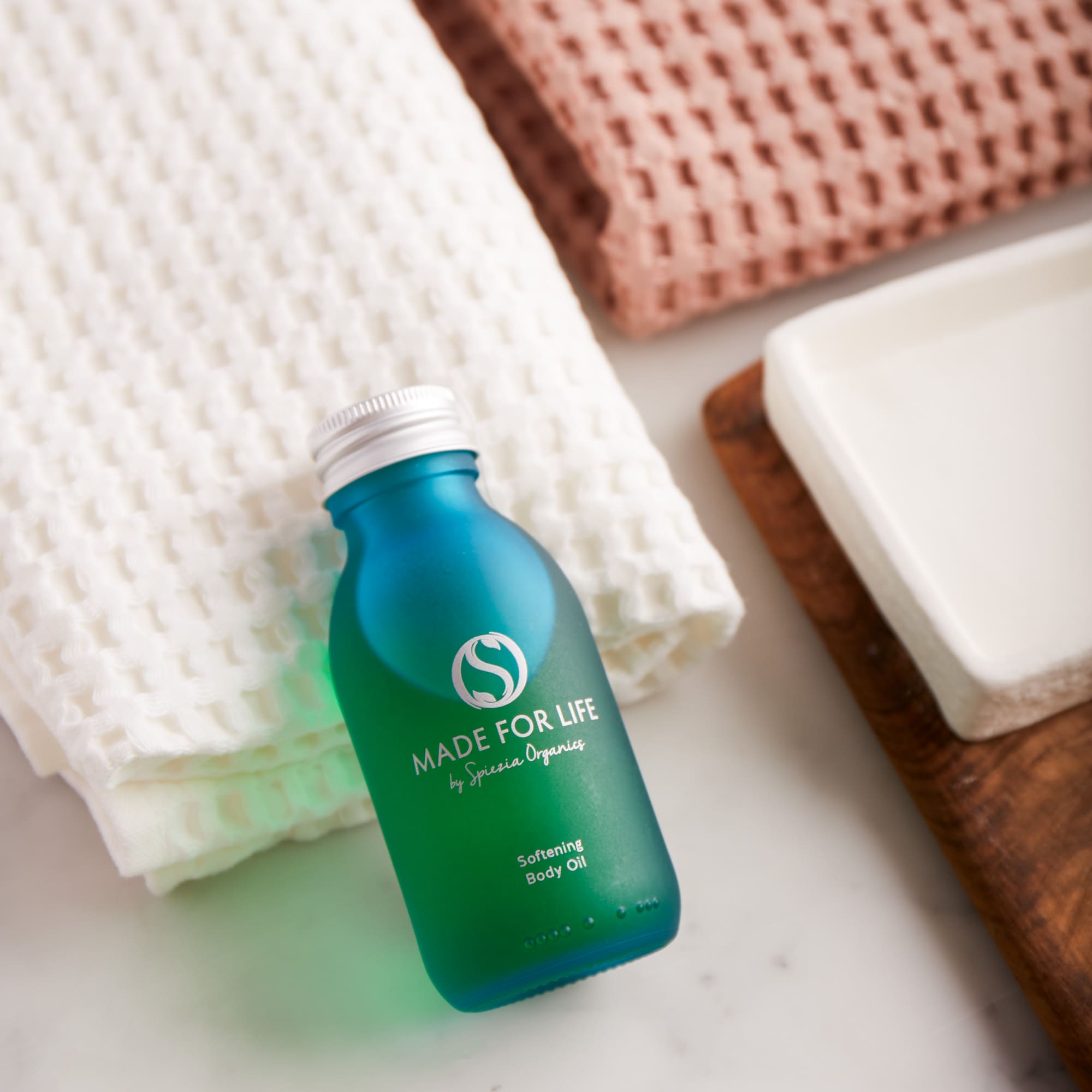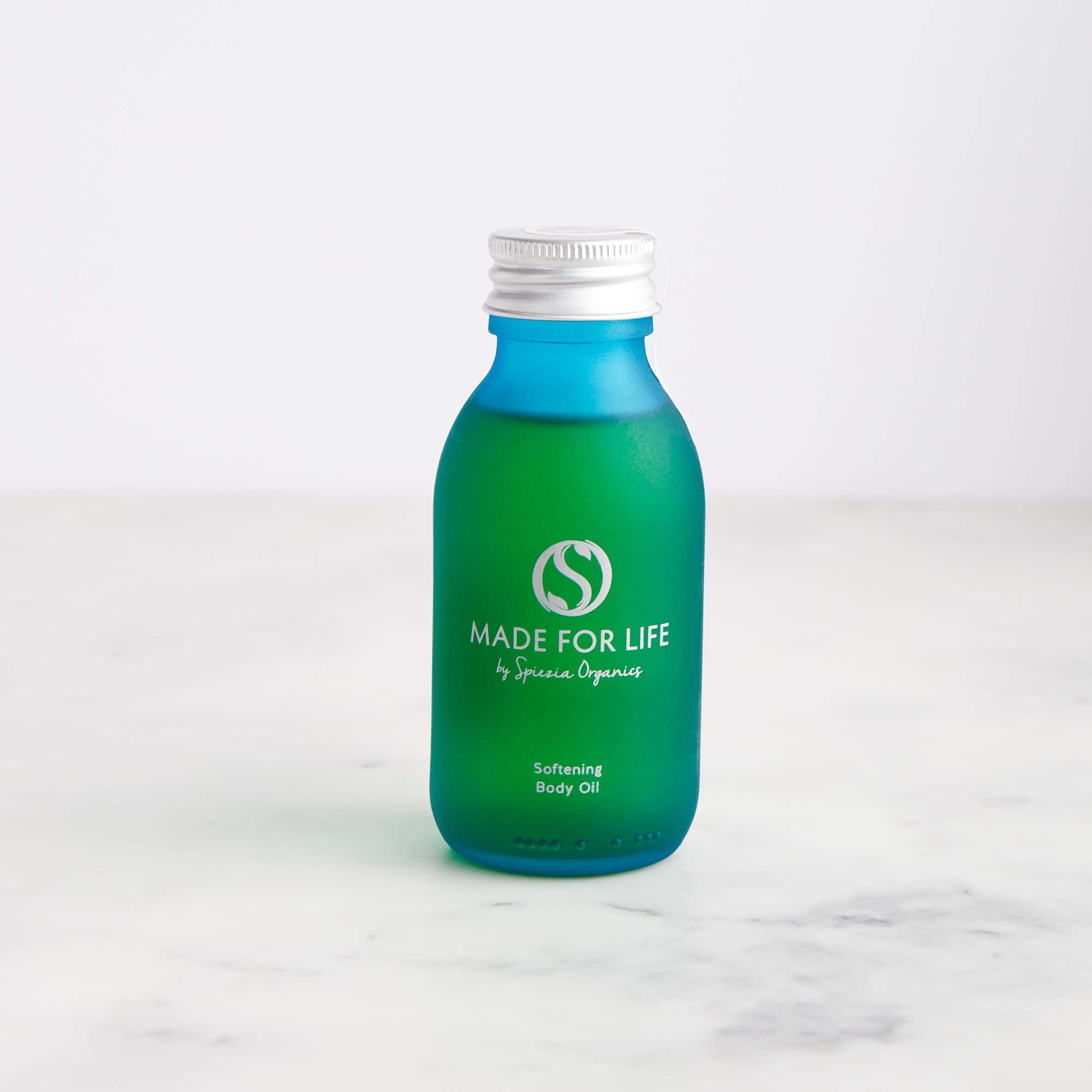 ---
FREE Delivery when you spend over £50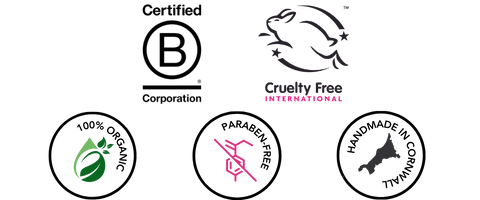 SKIN TYPE: All, Sensitive & Sensitised
Softening Body Oil is a luxurious blend of organic sesame, sweet almond and jojoba oils enriched with herbs and flowers. The oils are high in vitamins D and E to provide deep nourishment and repair dry and damaged skin. Green mandarin helps to improve elasticity leaving your skin feeling velvety smooth.
Use as a deeply moisturising body oil or as a perfect massage oil that provides a long-lasting glide, or combine both for a true spa experience at home!
Treat yourself to silky soft skin and experience a delightful citrus aroma of Mandarin and Geranium oils, leaving you invigorated and radiant.
Get the glow with Softening Body Oil.

FREE UK shipping on orders over £50

Standard Tracked Shipping (2-5 Business Days) £6.00

Express Tracked Shipping (1-3 Business Days) £7.50
We are proud that all of our deliveries use DPD via one of their all-electric delivery vehicles.
Returns
For opened products that are faulty, we are happy to provide replacement products to the value of the original product. If your product is damaged, faulty or incorrect please contact us within 48 hours of delivery.

Full RETURNS POLICY - Click here
Application: After a refreshing bath or shower, dispense a small amount of our Softening Body Oil onto your palms.
Warm and Inhale: Starting with your palms together, gently rub them to warm the oil. Begin the soothing journey by cupping your hands over your nose and inhaling deeply, letting the calming scent transport you.
Massage: With your warmed palms, lightly press the oil onto your skin, starting from your feet and moving upwards in smooth, long strokes. Use circular motions on areas that need extra attention, like elbows, knees, and any areas of tension.
Nurture and Embrace: Extend the ritual to your thoughts, allowing the sensations of the oil and the serene aroma to envelop you in relaxation.
Use: This luxurious body oil is perfect for any time of day. Use it after your morning routine to hydrate and protect your skin throughout the day, or indulge in its nourishing embrace before bed for a peaceful night's sleep.
Enjoy its benefits daily to maintain soft, radiant skin.
Sesame Seed Oil: Sesamum Indicum
Jojoba Seed Oil: Simmondsia Chinensis
Sweet Almond Kernel Oil: Prunus Amygdalus Sativa
Apricot Kernel Oil: Prunus Armeniaca
Wheat Germ Oil: Triticum Vulgare
Rose Geranium Flower Oil: Pelargonium Graveolens
Lavender Flower Oil: Lavandula Angustifolia
Red Mandarin Peel Oil: Citrus Nobilis
Calendula Flower Extract: Calendula Officinalis
Yarrow Flower Extract: Achillea Millefolium

* Citral, Geraniol, Linalool, Citronellol, Limonene,
*Naturally occurring in 100% organic essential oils
Share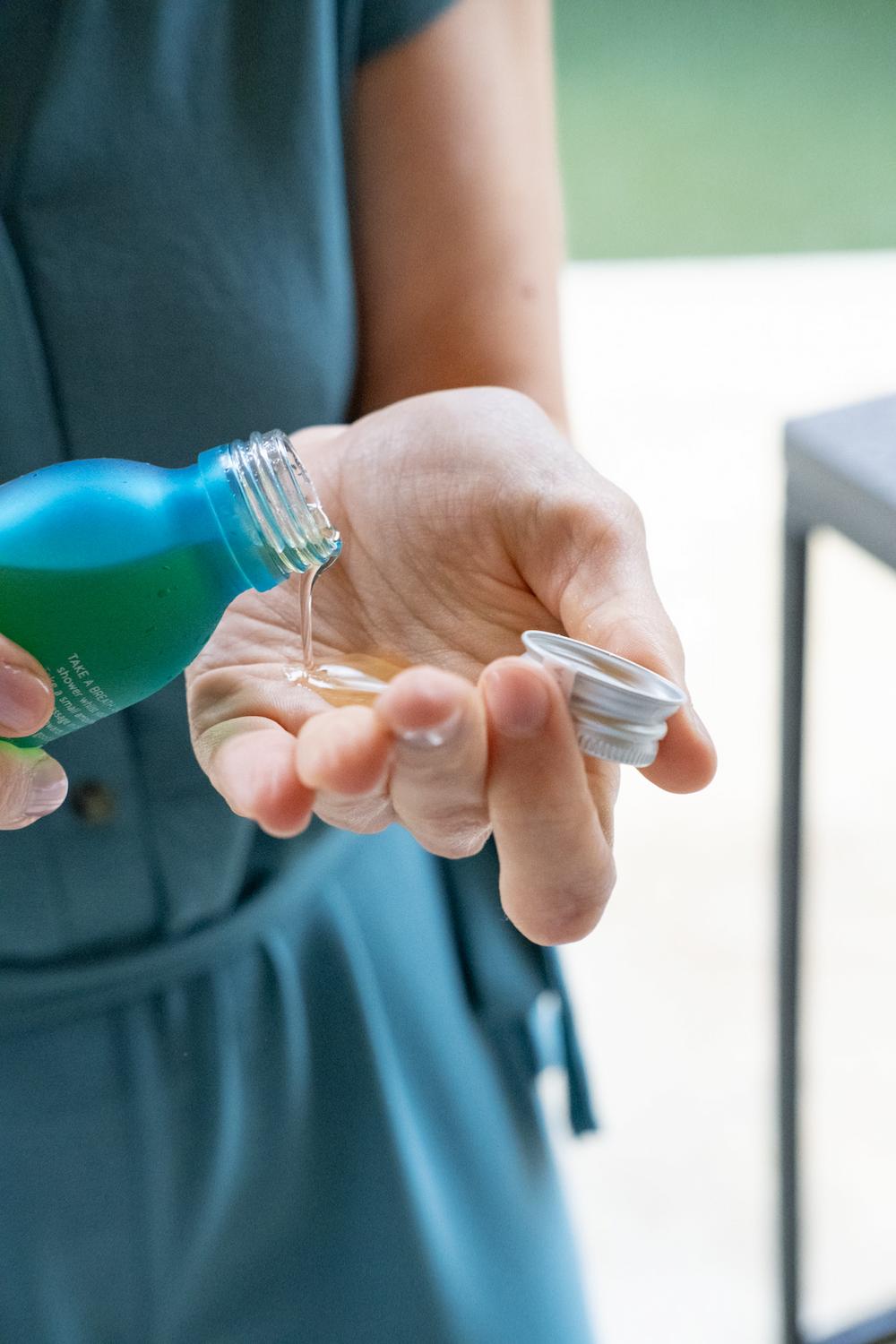 SIMPLE NOURISHMENT
A Few Drops Of Rich Nourishment
With just a few precious drops, reveal a realm of softness, smoothness, and suppleness that your skin deeply desires.
100% ORGANIC BOTANICALS
Natural and Organic Skin Nourishment
Experience the transformative touch of our Organic Softening Body Oil, crafted with carefully selected botanicals to nurture and treat your skin.



Sesame Seed Oil: Deeply moisturises, leaving your skin soft and supple.
Jojoba Seed Oil: Balances and hydrates, promoting a radiant complexion.
Sweet Almond Kernel Oil: Delivers rich hydration, enhancing skin's natural glow.
Apricot Kernel Oil: Nourishes and soothes, leaving your skin refreshed and revitalised.
Indulge in the beauty of these thoughtfully chosen ingredients, enhancing your skin's vitality and embracing the radiant confidence that comes from within.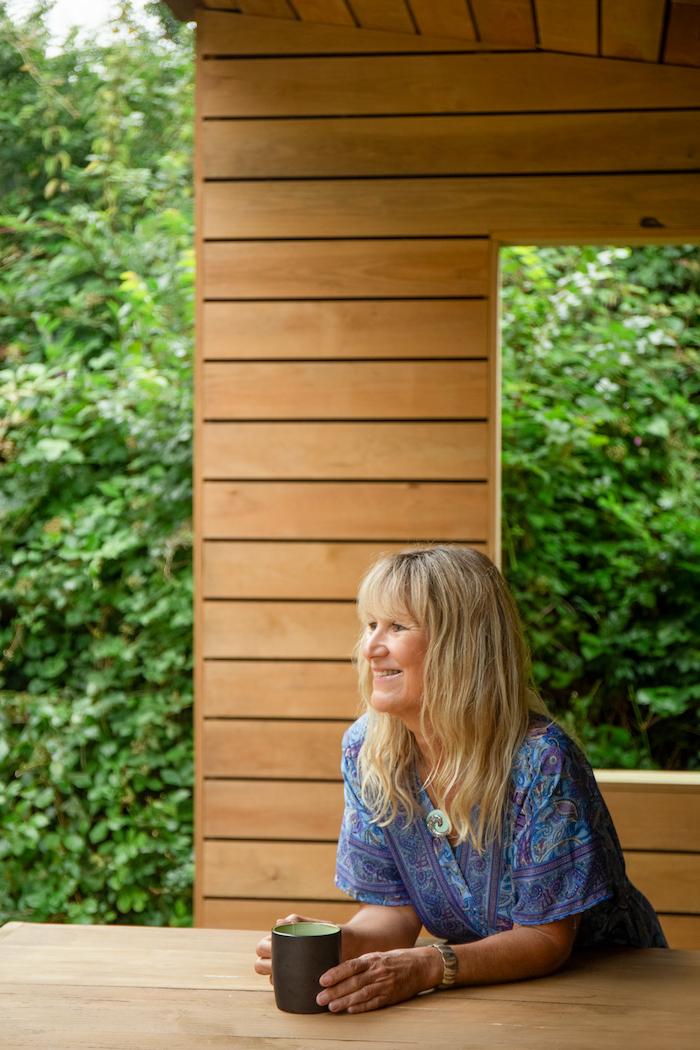 100% ORGANIC SKINCARE
Complete your routine
your top questions
There are many oils that can be used for toning, but some of the most effective include:

Rosehip oil: Rosehip oil is a natural source of vitamin C, which helps to brighten and firm the skin. It also contains fatty acids that help to hydrate and nourish the skin.

Argan oil:Argan oil is rich in antioxidants and fatty acids that help to improve the elasticity of the skin. It also helps to reduce the appearance of wrinkles and fine lines.

Jojoba oil:Jojoba oil is a natural emollient that helps to keep the skin hydrated and plump. It also has anti-inflammatory properties that can help to reduce the appearance of cellulite. This is one of the many organic ingredients in our Tone and FIrm Body Oil.
Active nutrients penetrate the skin and work with massage as a great cellulite buster and to stimulate circulation, encourage the elimination of toxins from fatty tissue and tone your skin.
It's ideal to leave body oil on to penetrate the skin fully. You will find hat this takes longer than a moisturising cream as those are mostly water which evaporates. Our waterless oils provide long lasting moisturising benefits and also make the perfect massage medium, giving a wonderful glide.