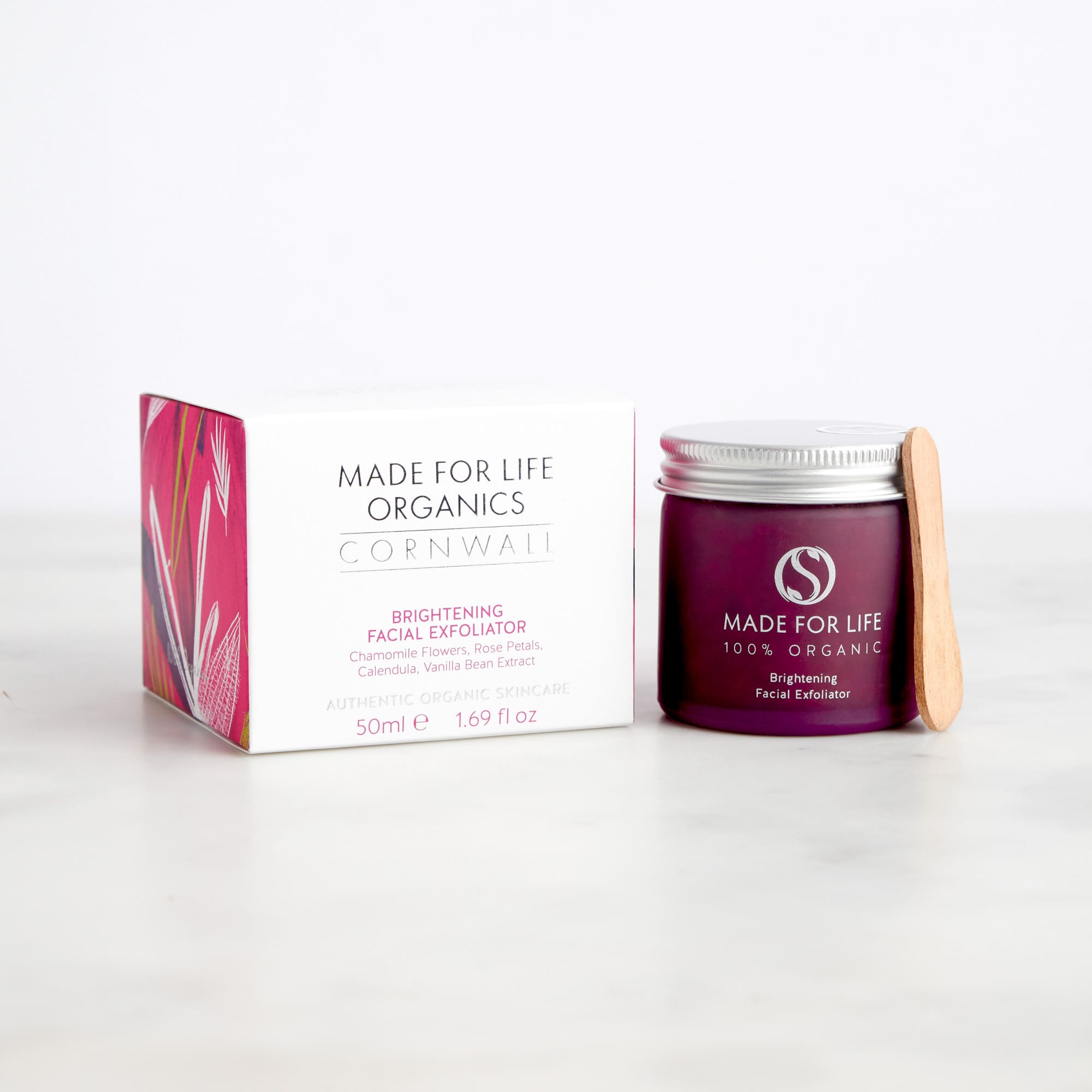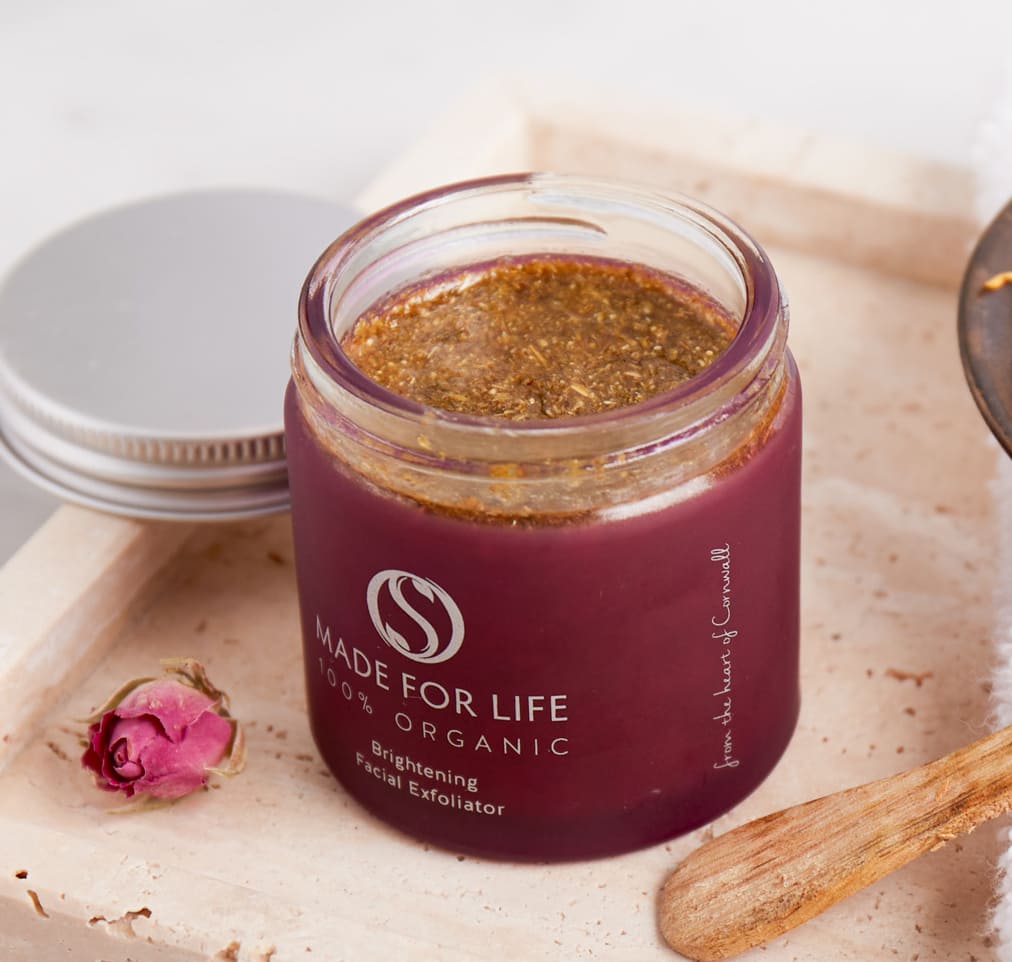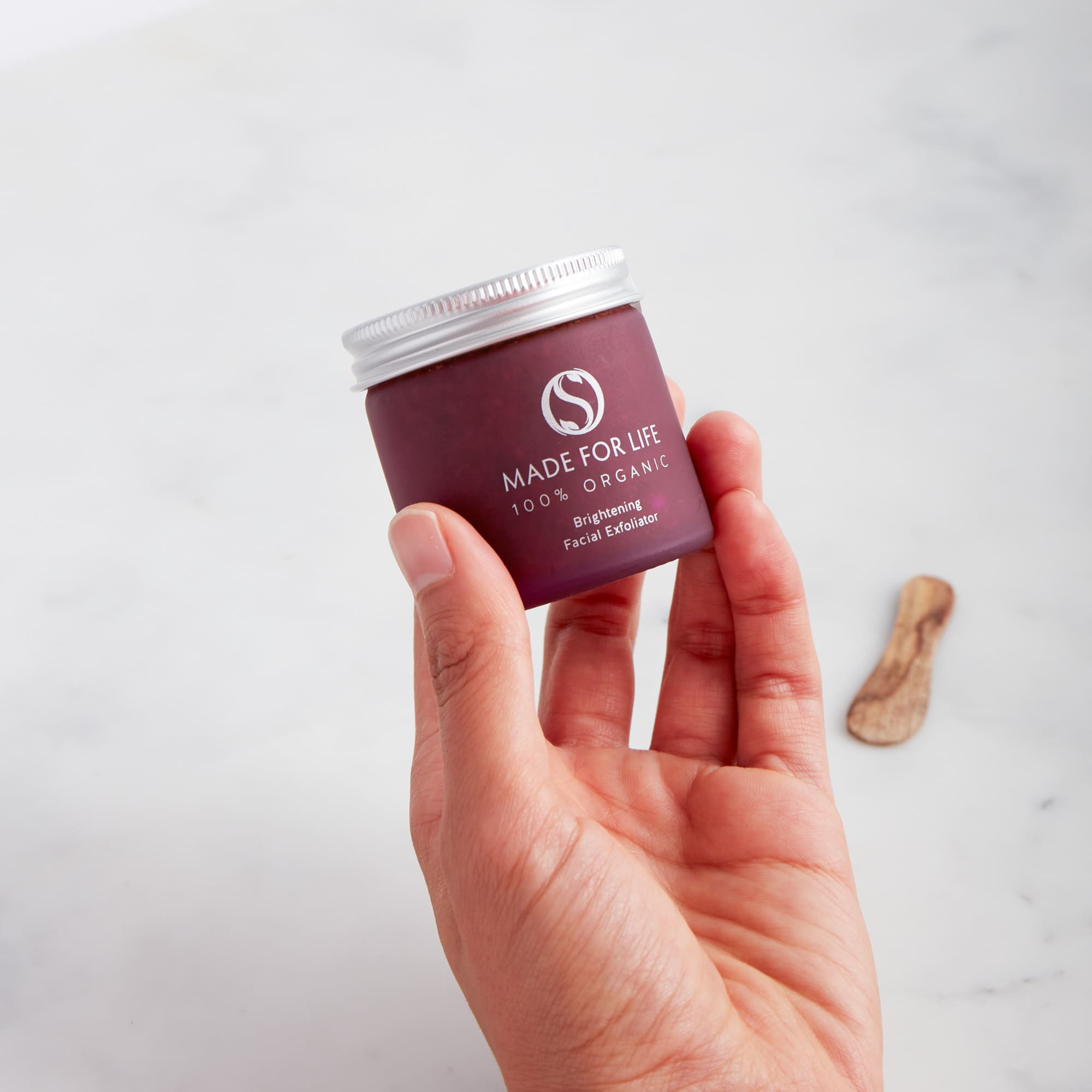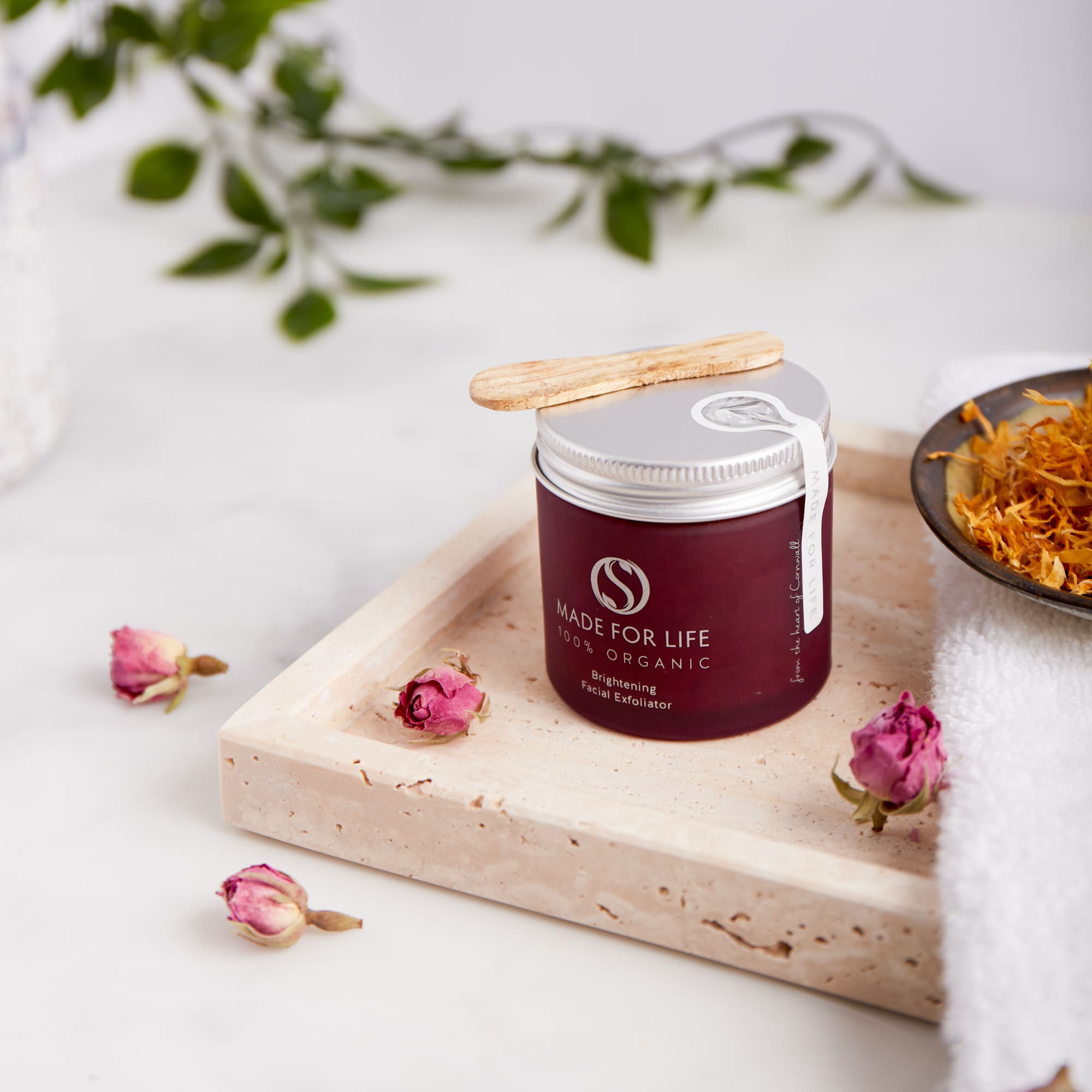 Brightening Facial Exfoliator 50ml
Organic Facial Exfoliator Balm
---
Chamomile stamens gently exfoliate
Improves absorption of moisturisers
Leaves skin looking radiant
FREE Delivery when you spend over £50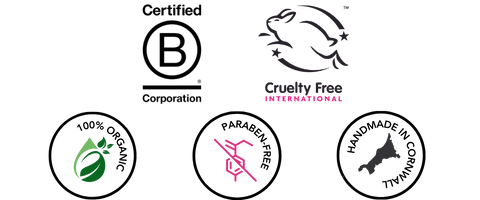 SKIN TYPE: All, Sensitive & Sensitised
Uncover your skin's true potential with our Brightening Facial Exfoliator 50ml.
The 100% organic formula buffs away dead skin and impurities to transform your complexion, revealing glowing, soft, and clear skin. Regular exfoliation also increases the effectiveness of your moisturiser by increasing absorption for a double benefit. This makes it especially helpful for people with dry skin.
Chamomile stamens exfoliate and buff while rose, vanilla, jojoba, coconut oil, calendula, and chamomile nourish and moisturise for noticeably brighter, healthier skin.
Help detoxify, refine, and soften your facial skin with Brightening Facial Exfoliator 50ml.
FREE UK shipping on orders over £50

Standard Tracked Shipping (2-5 Business Days) £6.00

Express Tracked Shipping (1-3 Business Days) £7.50
We are proud that all of our deliveries use DPD via one of their all-electric delivery vehicles.
Returns
For opened products that are faulty, we are happy to provide replacement products to the value of the original product. If your product is damaged, faulty or incorrect please contact us within 48 hours of delivery.

Full RETURNS POLICY - Click here
Apply: Begin with freshly cleansed skin. Place a small amount of the exfoliator onto your fingertips. Make sure your face is slightly damp to help the product spread evenly.

Gentle Exfoliation: Using your fingertips, apply the exfoliator in circular motions.

Focus on areas that may need extra attention, such as the forehead, nose, and chin.

Gently massage for about 1-2 minutes to effectively remove dead skin cells and promote a radiant complexion.

Rinse: After exfoliating, thoroughly rinse your face with lukewarm water. This step helps ensure that all the exfoliating particles are removed from your skin.

Pat Dry: Gently pat your face dry with a clean, soft towel. Avoid rubbing your skin to prevent any irritation.

Follow Up: Continue with the rest of your skincare routine. Apply a toner, serum, and moisturiser to replenish your skin's hydration and nutrients.

Coconut: Cocos Nucifera oil
Jojoba: Simmondsia Chininsis seed oil
Olive: Olea Europaea fruit oil
Beeswax: Cera Alba
Sesame: Sesamum Indicum seed oil
Wheat: Triticum Vulgare germ oil
Chamomile: Chamomilla Recutita flower oil
Rose: Rosa Damascena flower oil
Rose: Rosa Damascena flower extract
Chamomile: Chamomilla Recutita flower extract
Marigold: Calendula Officinalis flower extract
*citronellol, limonene, linalool, citral,
geraniol
*Naturally occurring in 100% organic
essential oils.
Share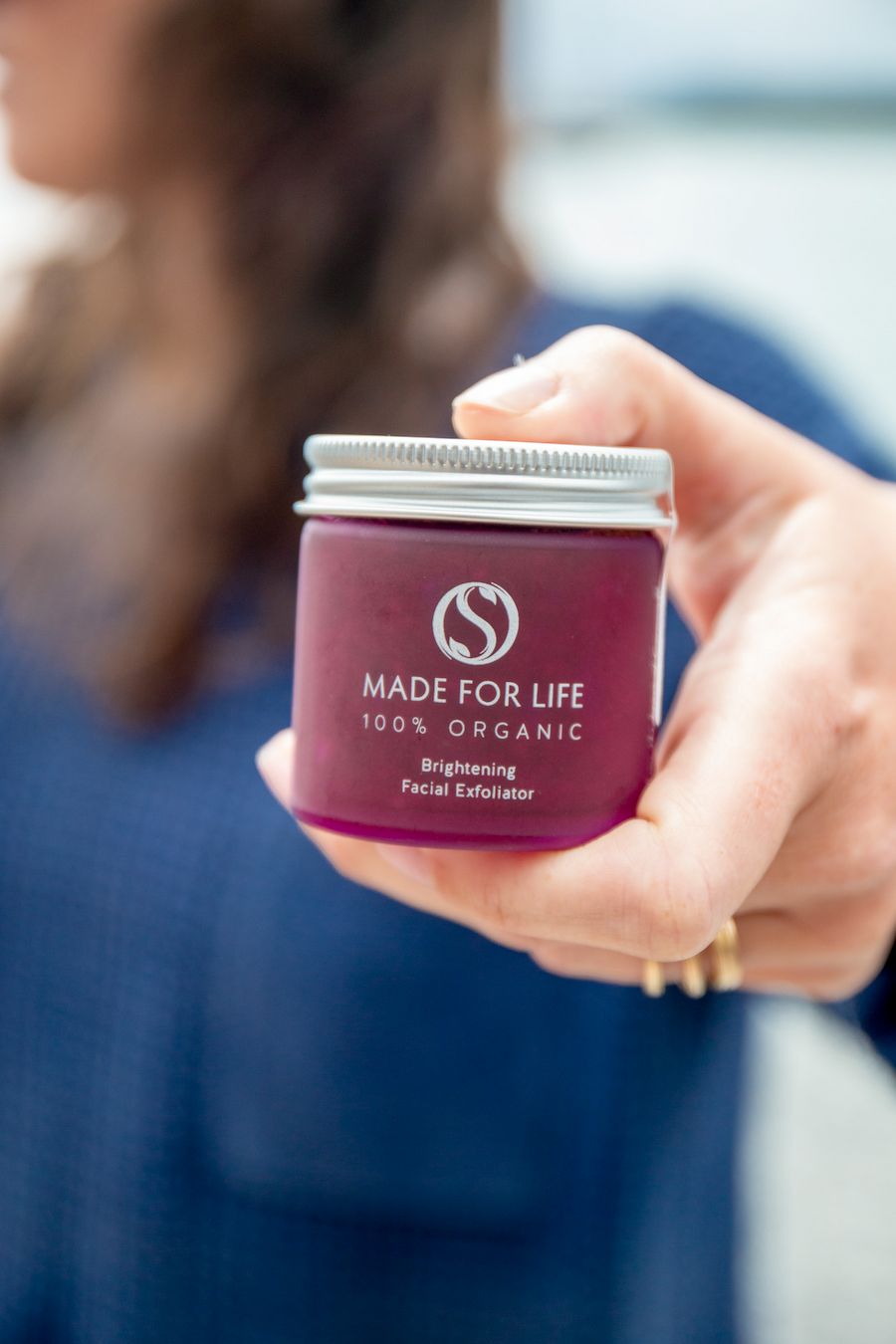 Nourishment
Radiant complexion, the natural way
Elevate your skincare ritual and experience the transformative connection of 100% organic magic. Reveal the vibrant you, naturally.
100% ORGANIC REJUVENATION
From the finest organic botanicals
Our Brightening Facial Exfoliator, a symphony of nature's treasures that redefines radiance and vitality.


An invitation to harmonise with nature


Plastic-free: our facial exfoliator uses natural chamomile flowers to gently remove dead skin.

Jojoba Oil: Balances sebum production, giving your skin natural vitality

Wheatgerm Oil: Nourishes deeply, while it protects your skin's enduring radiance.

Pure Connection: Free from harmful chemicals and synthetic fragrances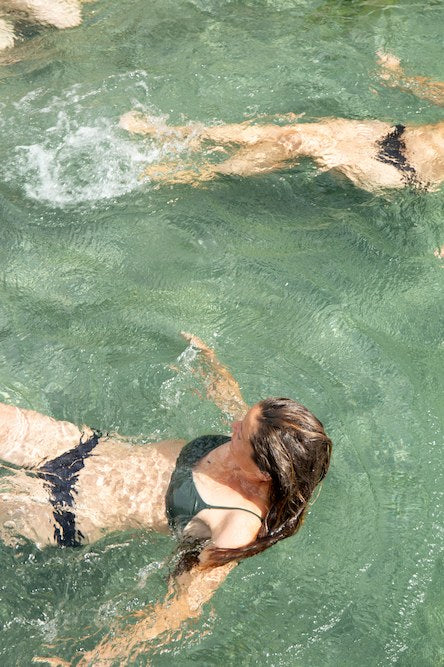 Total 5 star reviews: 6
Total 4 star reviews: 0
Total 3 star reviews: 0
Total 2 star reviews: 0
Total 1 star reviews: 0
100%
would recommend these products
Reviewing

Brightening Facial Exfoliator 50ml

Great exfoliator

I have sensitive and also combination skin and this is a really great product, it leaves my skin smooth, soft, hydrated with no irritation. Highly recommend this, thank you!

Reviewing

Brightening Facial Exfoliator 10ml
Press left and right arrows to navigate.
Viewing Slides 1 to 2 of 2
Reviews Loaded
Reviews Added
100% ORGANIC SKINCARE
Complete your routine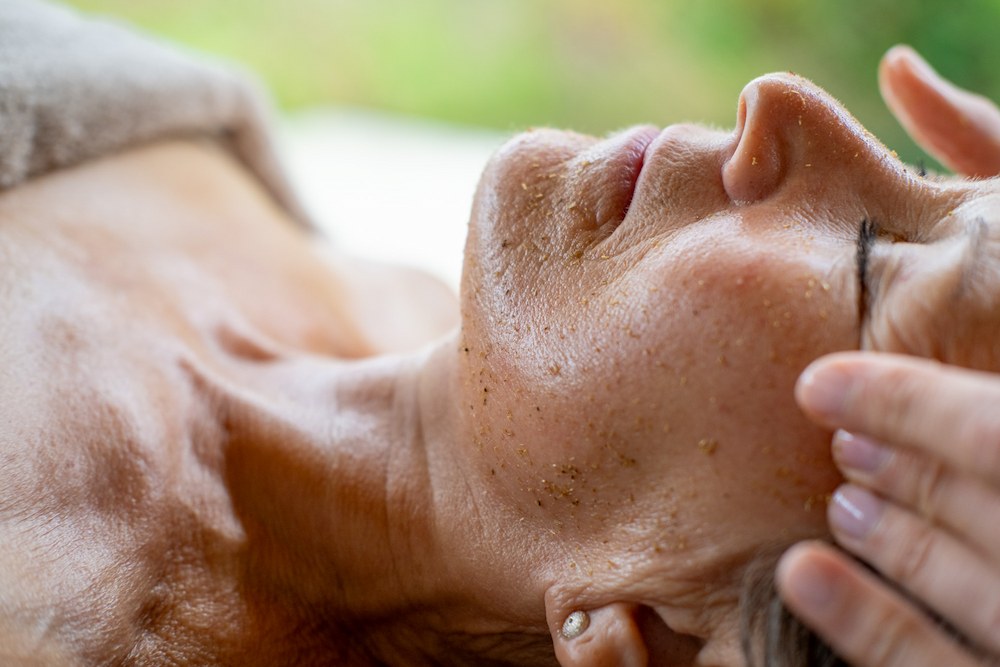 your top questions
We recommend exfoliating your face once or twice a week. This not only makes your face glow with health, it also increases the effectiveness of moisturiser by up to 75% by removing the barrier of dead skin.
Over-exfoliation can cause irritation, so it's essential to keep to the suggested frequency.
If you're introducing exfoliation into your routine for the first time, consider doing a patch test and gradually building up your skin's tolerance.
Use the exfoliator after cleansing. Gently massage onto damp skin, focusing on areas that may need more attention, like the forehead, nose, and chin.
After massaging the exfoliator for the recommended time (usually around 1-2 minutes), rinse it off thoroughly with lukewarm water. Make sure all exfoliating particles are removed from your skin.
After exfoliating, follow up with a gentle toner. Toning helps balance your skin's pH and prepares it for the next steps in your routine.
Apply your moisturiser while your skin is still slightly damp. This helps lock in moisture and essential nutrients, promoting skin hydration.
If you exfoliate in the morning, consider using a broad-spectrum sunscreen with at least SPF 30 as exfoliating can increase your skin's sensitivity to the sun.
If you have any questions please reach out to our team of experts who will be glad to help you and give advice.
To use a natural exfoliant, simply apply it to your damp skin in a circular motion. Be sure to avoid the delicate areas around your eyes and mouth. Rinse the scrub off with warm water and pat your skin dry.
You can exfoliate your skin once or twice a week, depending on your skin type. If you have sensitive skin, you may want to exfoliate less often.
It is important to note that natural exfoliants can still cause irritation, so it is important to patch test any new product on a small area of your skin before using it on your entire face.
Organic face scrubs are kinder for sensitive skin and they're also 100% plastic-free so they're kinder to the environment.
Exfoliating removes dead skin cells from the surface of the skin, revealing new, healthy skin cells underneath. This can help to improve the overall appearance of the skin, making it look brighter, smoother, and more radiant. It also increases the effectiveness of your moisturiser.

Face scrubs can help to improve the texture of the skin by smoothing out bumps and unevenness. This can make the skin look more even and polished.

Exfoliating can help to unclog pores by removing dirt, oil, and other debris. This can help to prevent acne and other blemishes.

Organic face scrubs help to promote cell turnover, which is the process by which new skin cells are created and old skin cells are shed. This can help to keep the skin looking healthy and youthful.

Organic face scrubs can help to reduce the appearance of fine lines and wrinkles by exfoliating away the top layer of skin to reveal younger-looking skin underneath.

Our face scrub is naturally moisturising and can help to improve skin hydration by removing dead skin cells that can prevent moisturisers from from penetrating the skin. This can help to keep the skin looking plump and healthy.