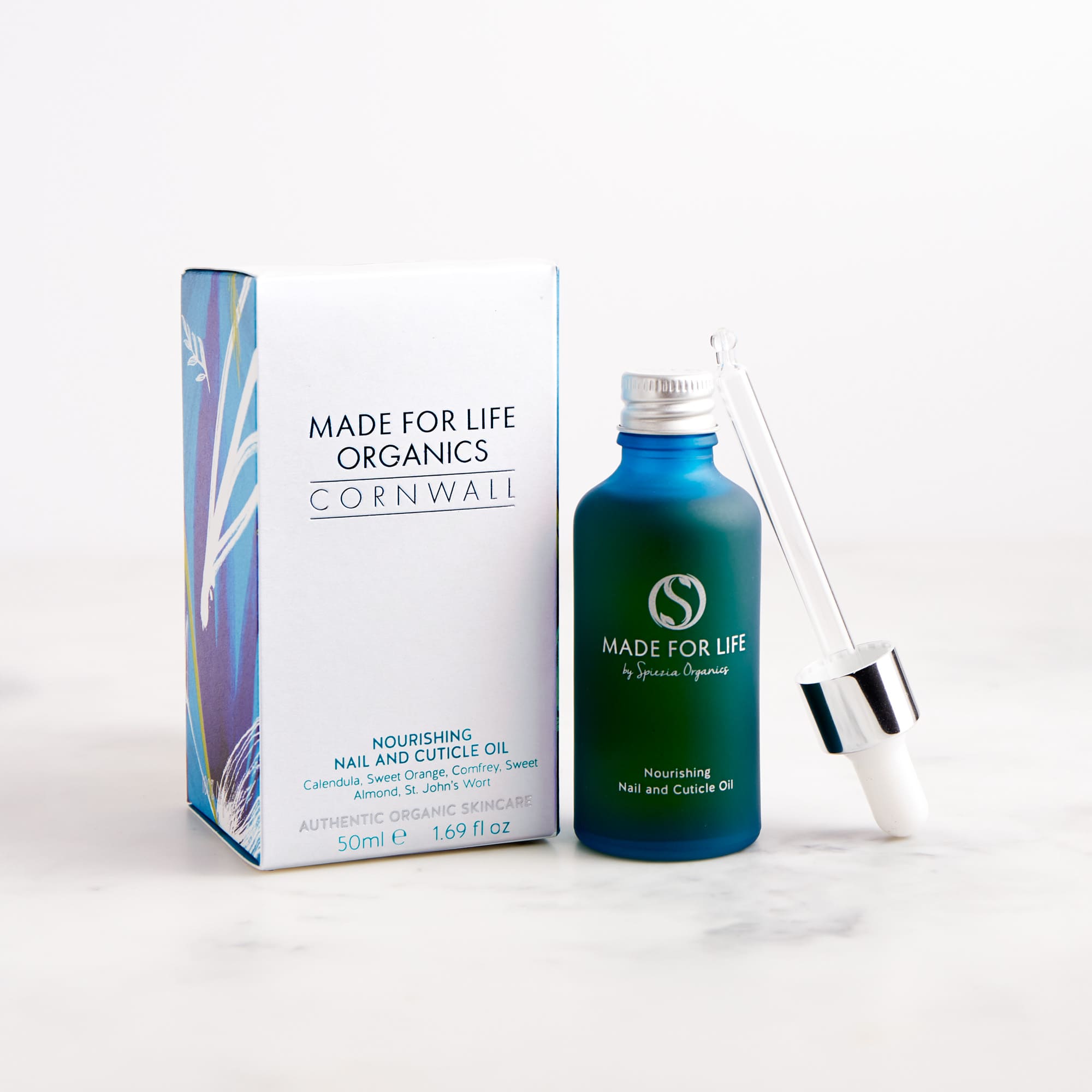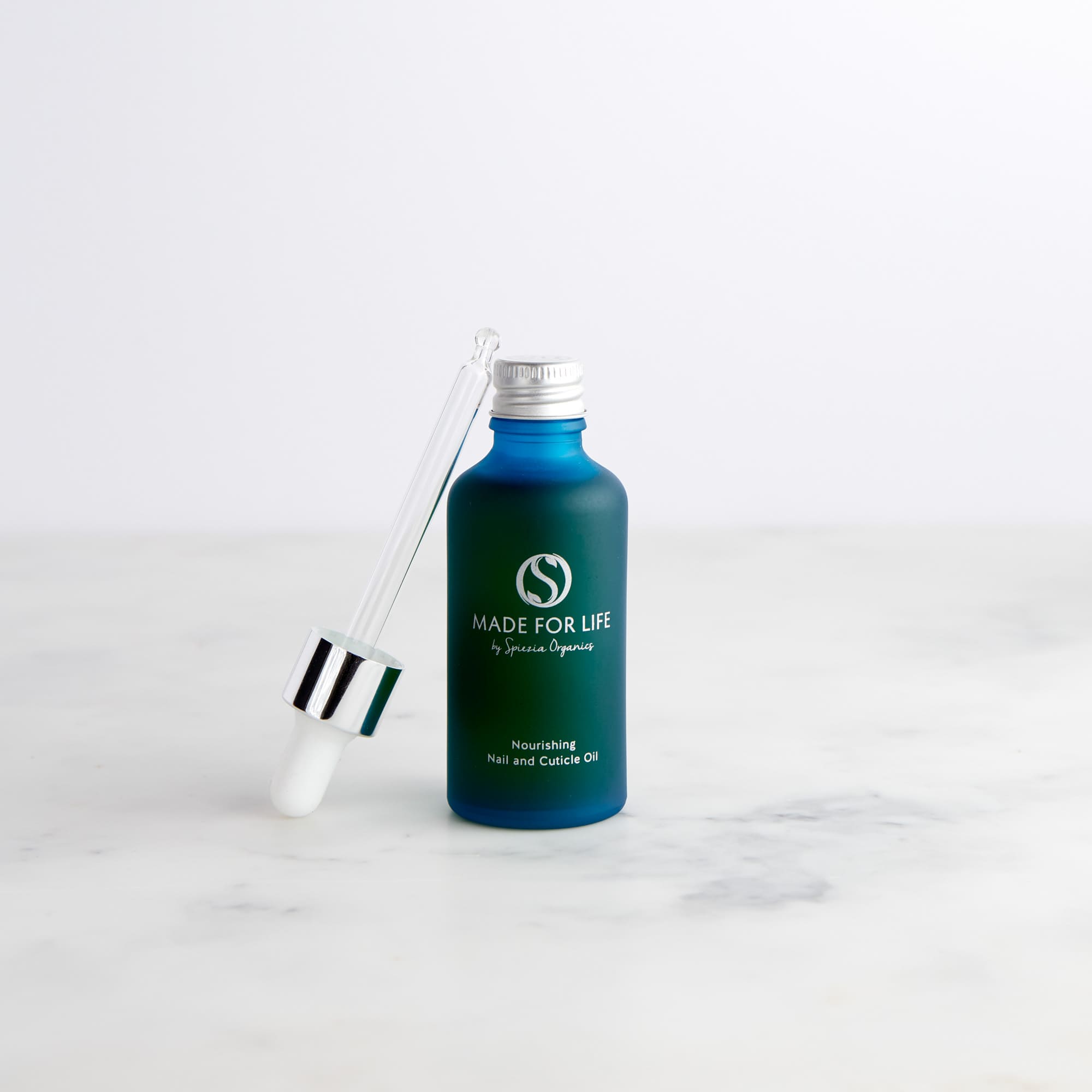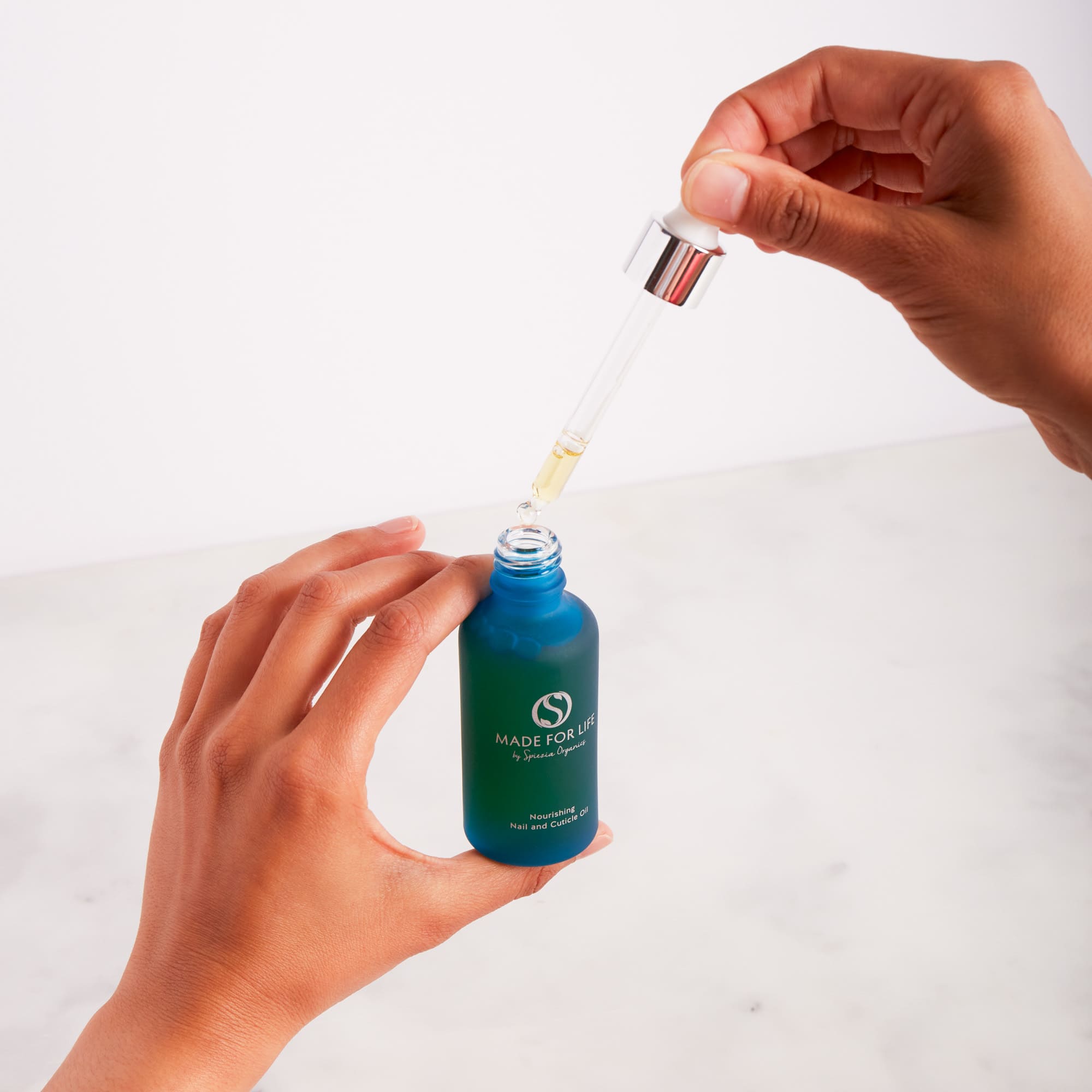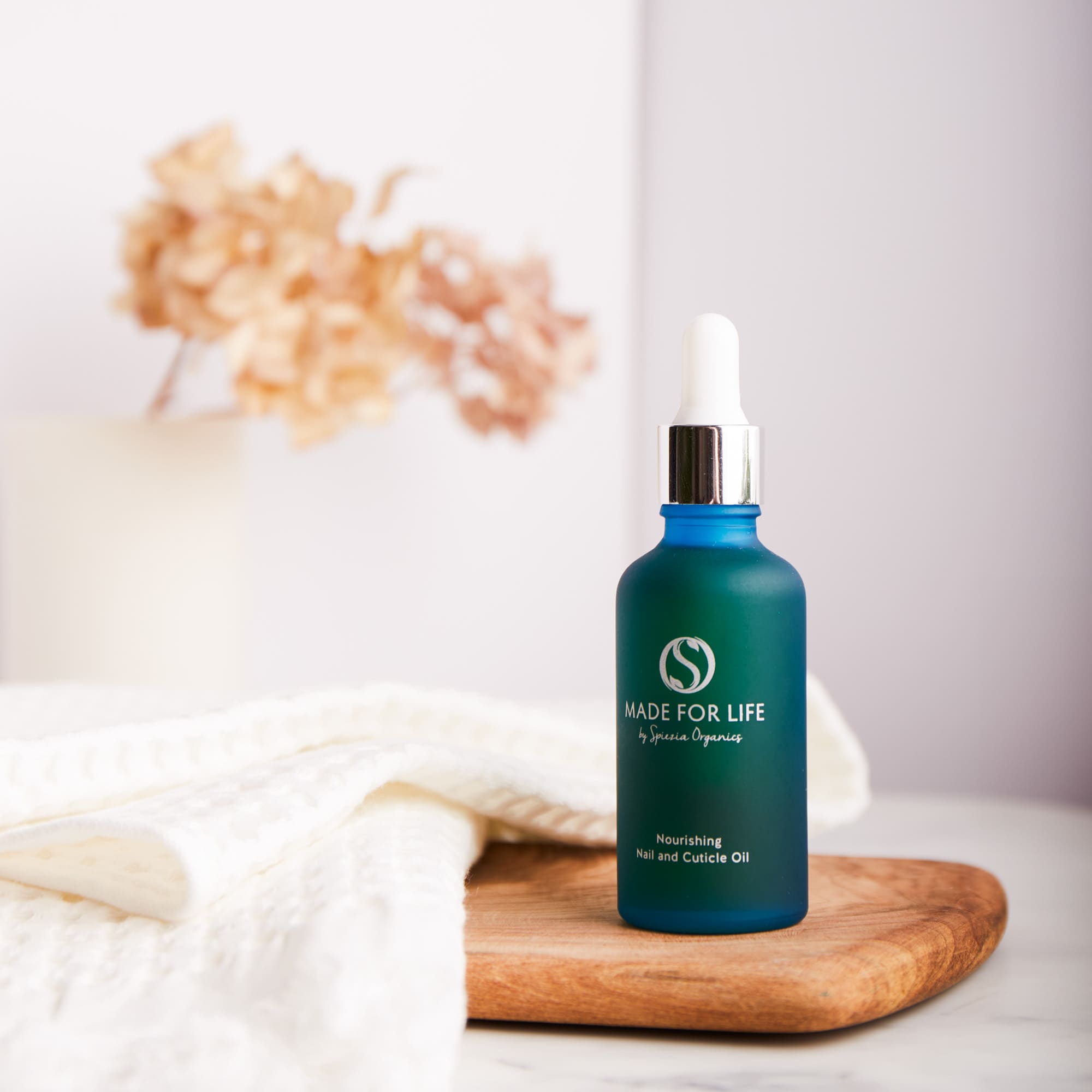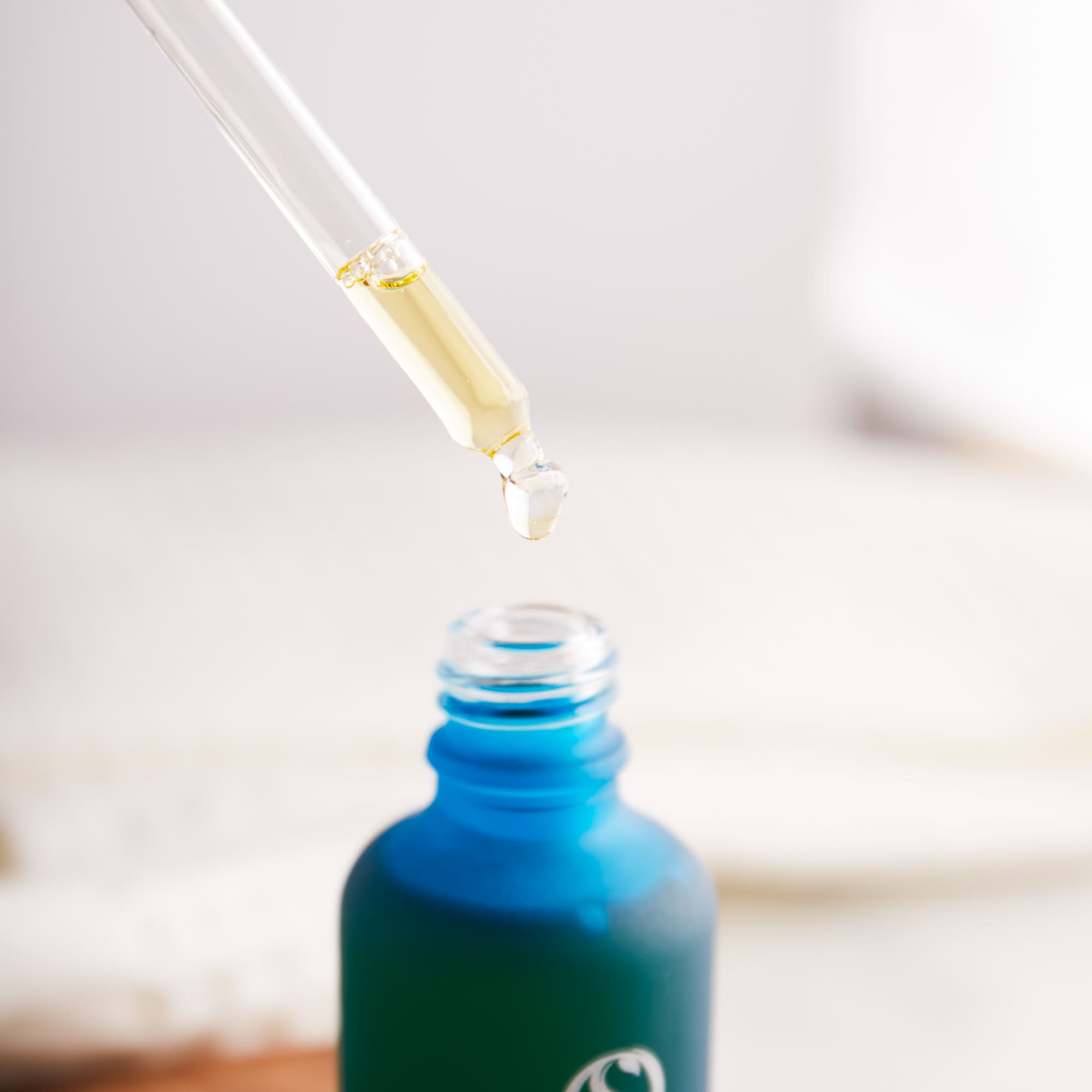 Nourishing Nail and Cuticle Oil 50ml
Organic Nail & Cuticle Oil
---
FREE Delivery when you spend over £50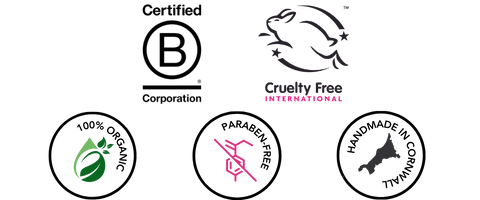 SKIN TYPE: All, Sensitive & Sensitised
Indulge your nails with our Nourishing Nail and Cuticle Oil, made from 100% organic oils featuring the natural healing power of calendula, lavender, comfrey and sweet orange.
Strengthens and deeply hydrates your nails, softens cuticles while moisturising and healing the surrounding skin.
Leaves your nails nourished with a lasting lustre.
Get ready to show off beautiful nails!
Cruelty free and suitable for all skin types.
FREE UK shipping on orders over £50

Standard Tracked Shipping (2-5 Business Days) £6.00

Express Tracked Shipping (1-3 Business Days) £7.50
We are proud that all of our deliveries use DPD via one of their all-electric delivery vehicles.
Returns
For opened products that are faulty, we are happy to provide replacement products to the value of the original product. If your product is damaged, faulty or incorrect please contact us within 48 hours of delivery.

Full RETURNS POLICY - Click here
Prepare Your Hands
Begin by making sure your hands are clean and dry. Remove any old nail polish and gently clean your nails and cuticles if needed.
Warm the Oil
Hold the bottle between your hands to warm it up. This will help the oil penetrate and nourish your nails and cuticles effectively. It also releases the fragrance to enjoy.
Apply to Cuticles
Gently squeeze a small amount of oil onto your fingertip. Starting with one hand, carefully apply the oil to your cuticles. Use a light, circular motion to massage the oil into your cuticles. This will help promote circulation and soften the skin.
Massage the Nails
After applying the oil to your cuticles, use your fingertip to massage a small amount of oil onto the surface of each nail. This will help to strengthen and condition your nails.
Allow Absorption
Take a moment to let the oil absorb into your nails and cuticles. This will allow the nourishing properties of the oil to work their magic and provide deep hydration.
Repeat as Desired
You can use the Nourishing Nail and Cuticle Oil as often as needed. For best results, consider incorporating it into your daily or weekly self-care routine.
Enjoy Healthy Nails and Cuticles
With regular use, you'll notice healthier, stronger nails and smoother, well-nourished cuticles. Enjoy the results of your nourishing nail care ritual!
Remember, taking care of your nails and cuticles is an essential part of maintaining overall hand health.
The Made For Life Organics Nourishing Nail and Cuticle Oil provides a natural and effective way to pamper your nails and keep them looking their best.
Sweet Almond: Prunus Amygdalus oil
Wheat Germ: Triticum Vulgare oil
Olive Fruit: Olea Europaea oil
Sunflower oil: Helianthus Annuus
Compositae
Cedar Wood: Cedrus Atlantica essential oil
Lavender Flower: Lavandula Angustifolia oil
Sweet Orange Peel: Citrus Aurantium Dulcis oil
Comfrey Leaf: Symphytum Offinalis extract
Calendula Flower: Calendula Officinalis extract
St John's Wort Leaf: Hypericum Perforatum extract
*limonene
*linalool
*Naturally occurring in 100% organic essential oils.
Share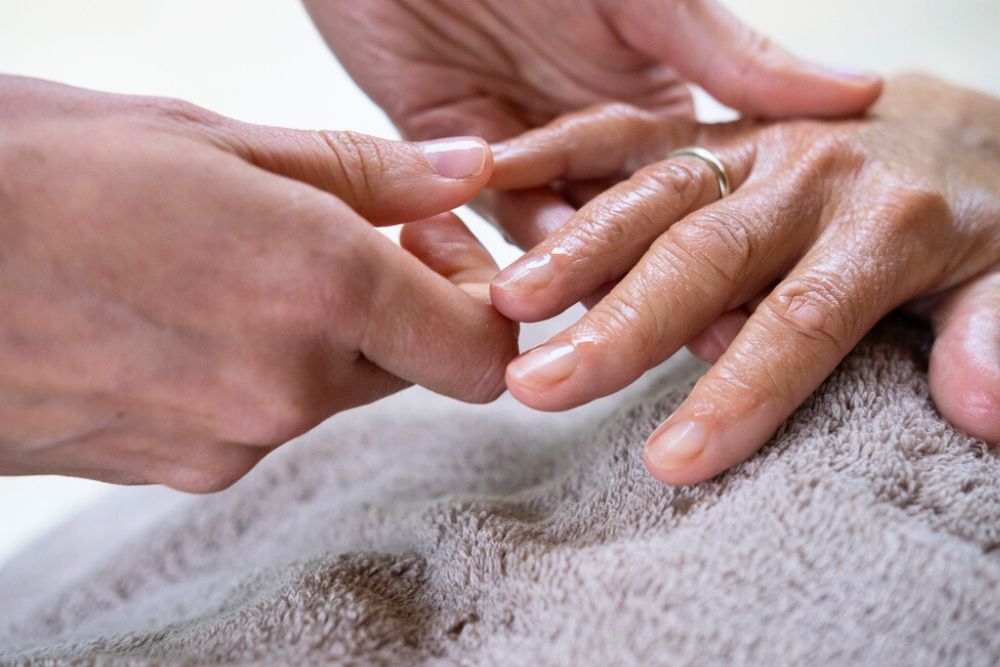 SEAMLESS APPLICATION
Experience the difference
Expertly formulated with a blend of organic botanicals that provide the essential nourishment your nails and cuticles deserve.
100% ORGANIC BOTANICALS
Nature's Touch for Your Nails
Experience the revitalizing touch of our Organic Nail and Cuticle Oil, meticulously blended with nature's finest ingredients to elevate your nail care routine.
This oil provides an array of benefits:


Sesame Seed Oil: Nourishes and revitalises, promoting strong and radiant nails.
Olive Fruit Oil: Deeply hydrates, leaving cuticles and nails supple and rejuvenated.
Lavender Flower Oil: Infuses a sense of calm, soothing and promoting healthy cuticles.
Calendula Flower Extract: Offers gentle healing, nurturing and maintaining the health of your nails and cuticles.
Feel the real benefits of plant ingredients and show off naturally healthy and beautiful nails.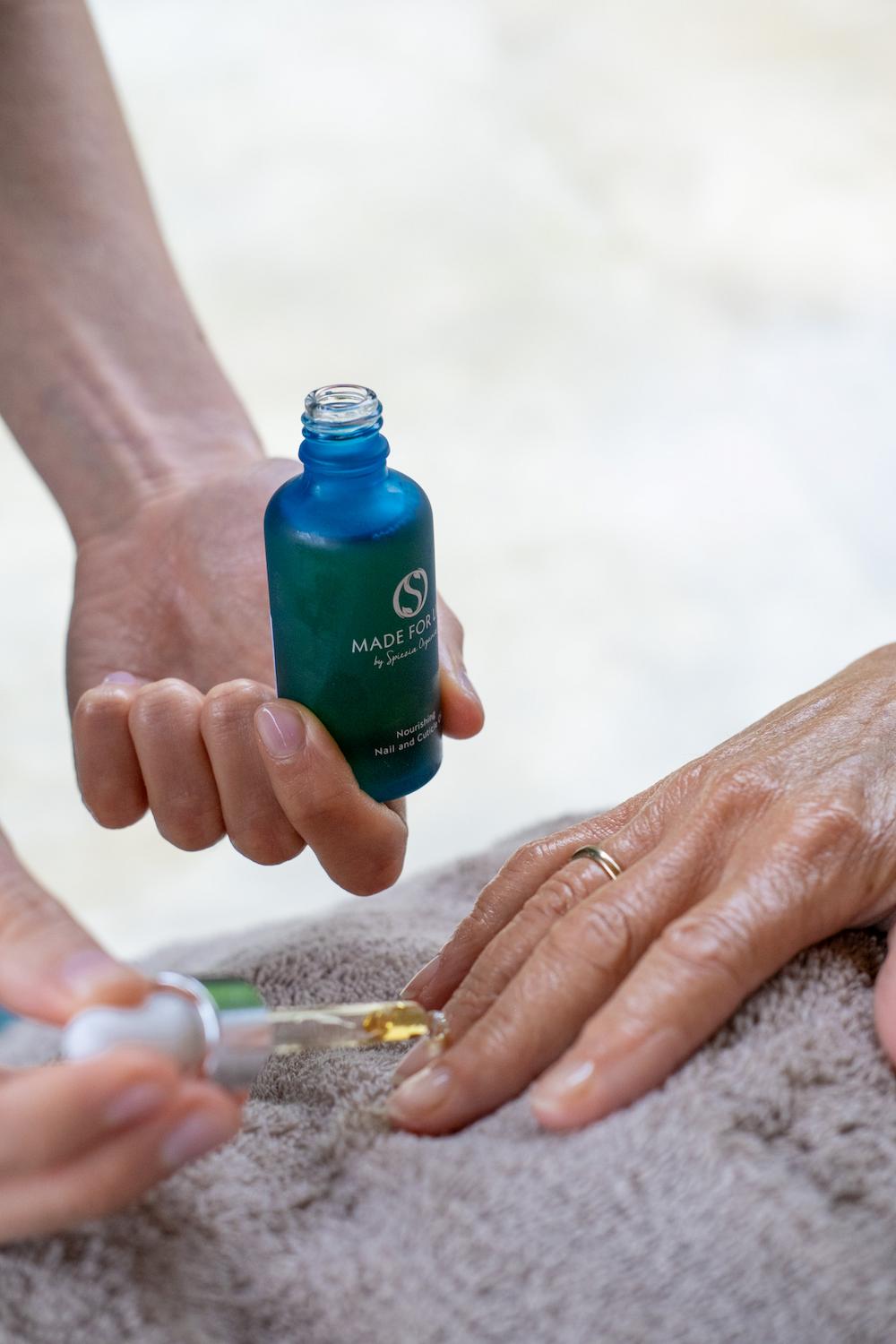 100% ORGANIC SKINCARE
Complete your routine
your top questions
Yes, especially if you have suffered nail damage as a result of chemotherapy or injury.
Nail and Cuticle oil softens the cuticles and nourishes the nail to leave it with a great lustre.
Use as often as you enjoy it, but is is especially good as part of a self-care manicure.
Nail care is especially important during cancer treatment when you might want to use it more often.
Day time use is preferred, but use it whenever it fits into your routine. The main thing is to enjoy it and benefit from the results.