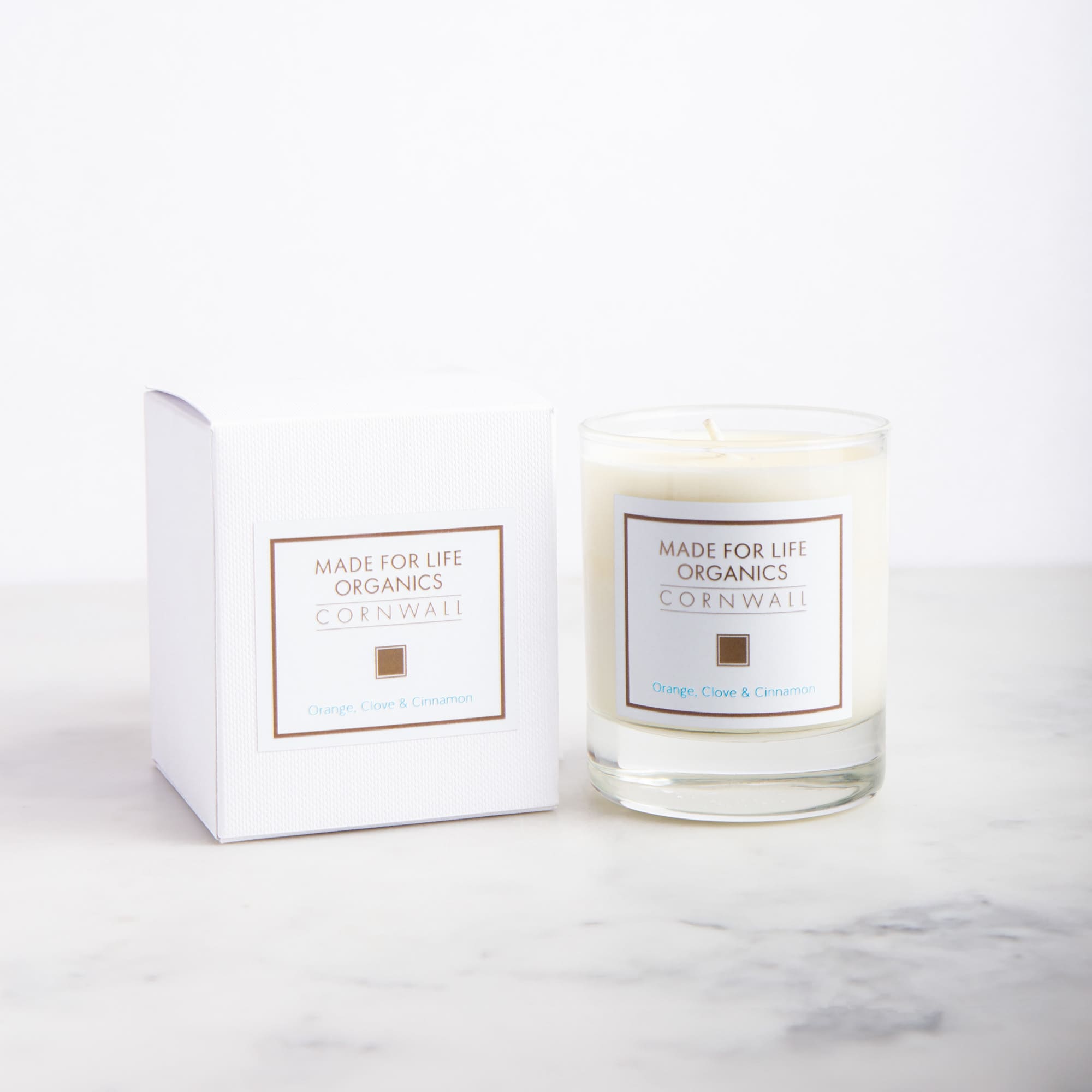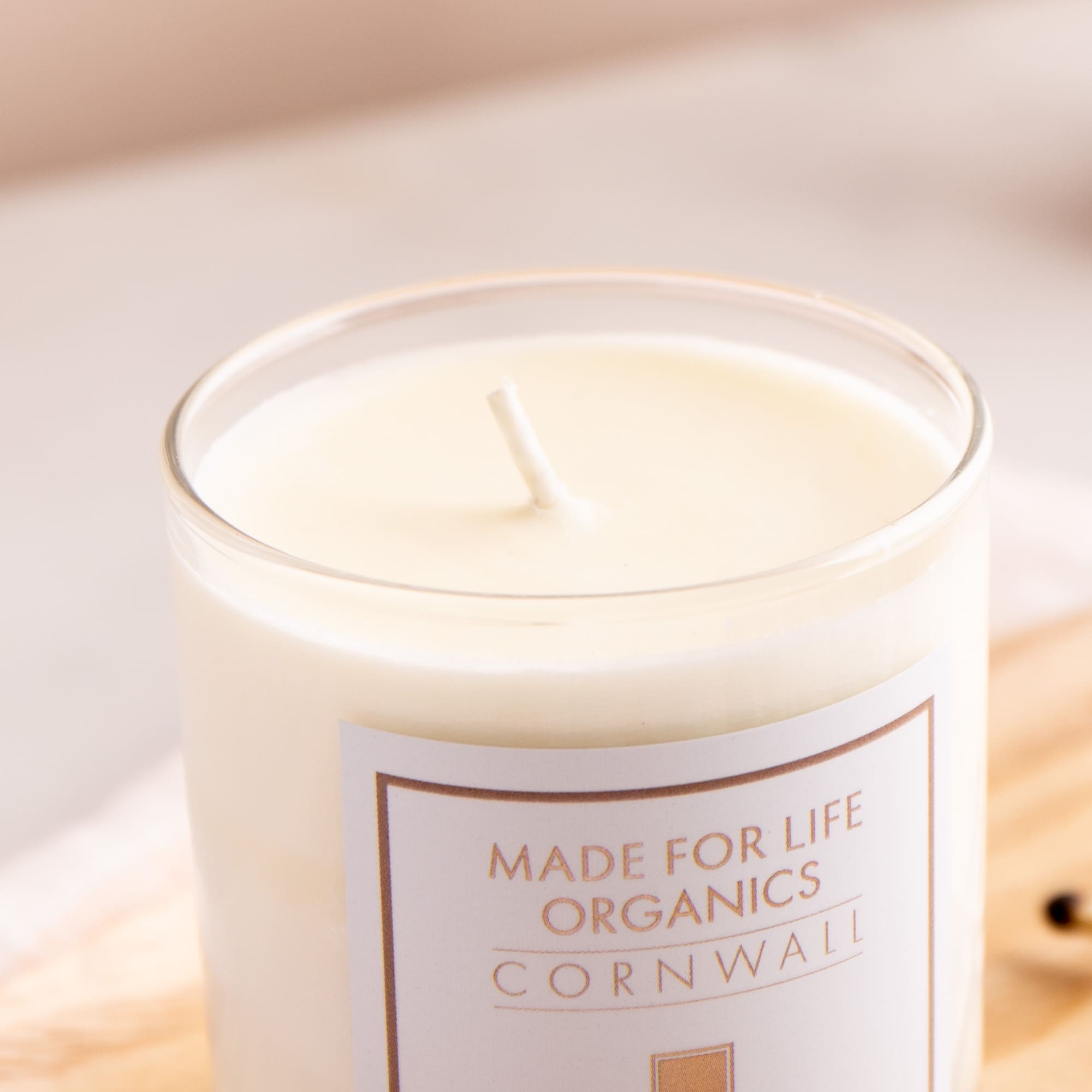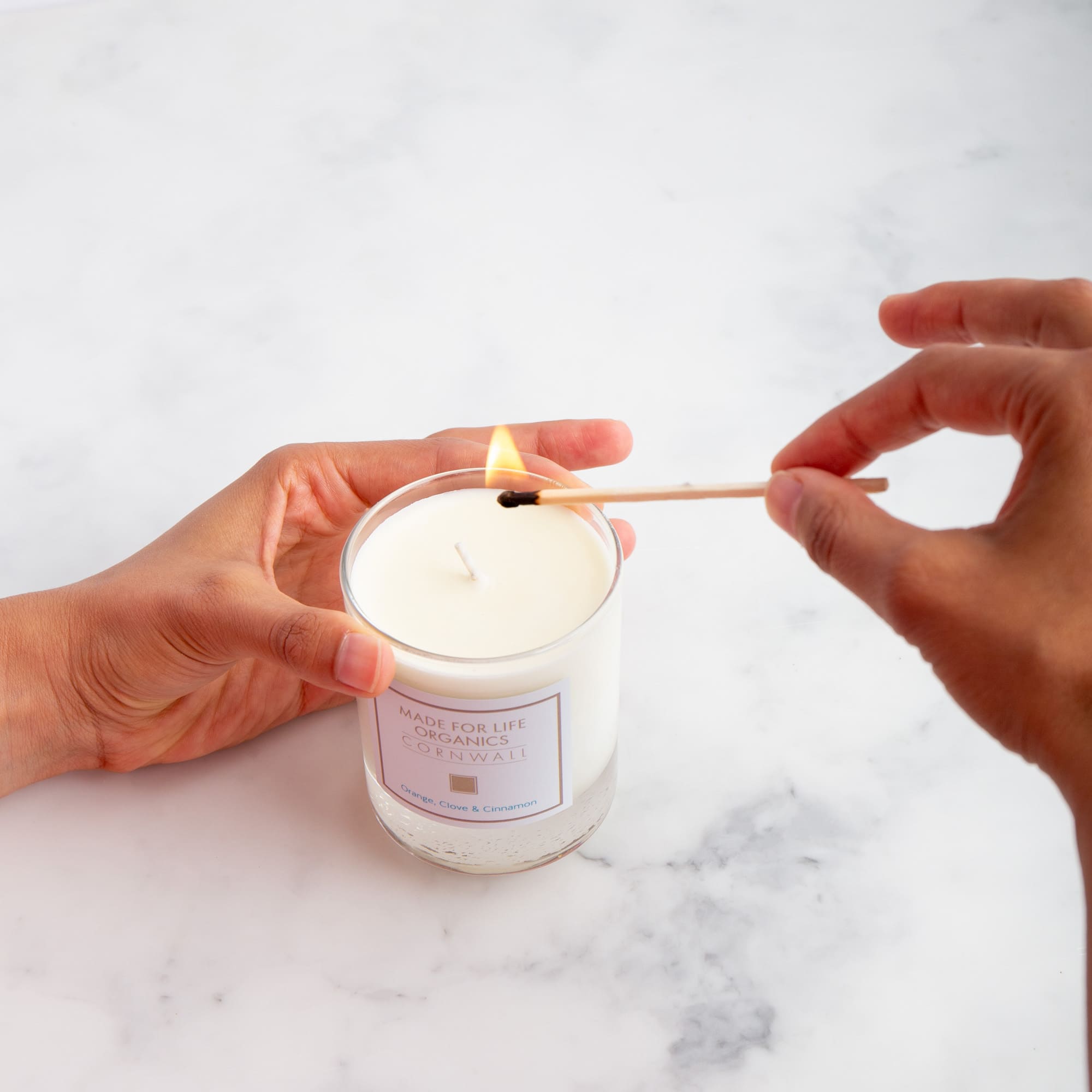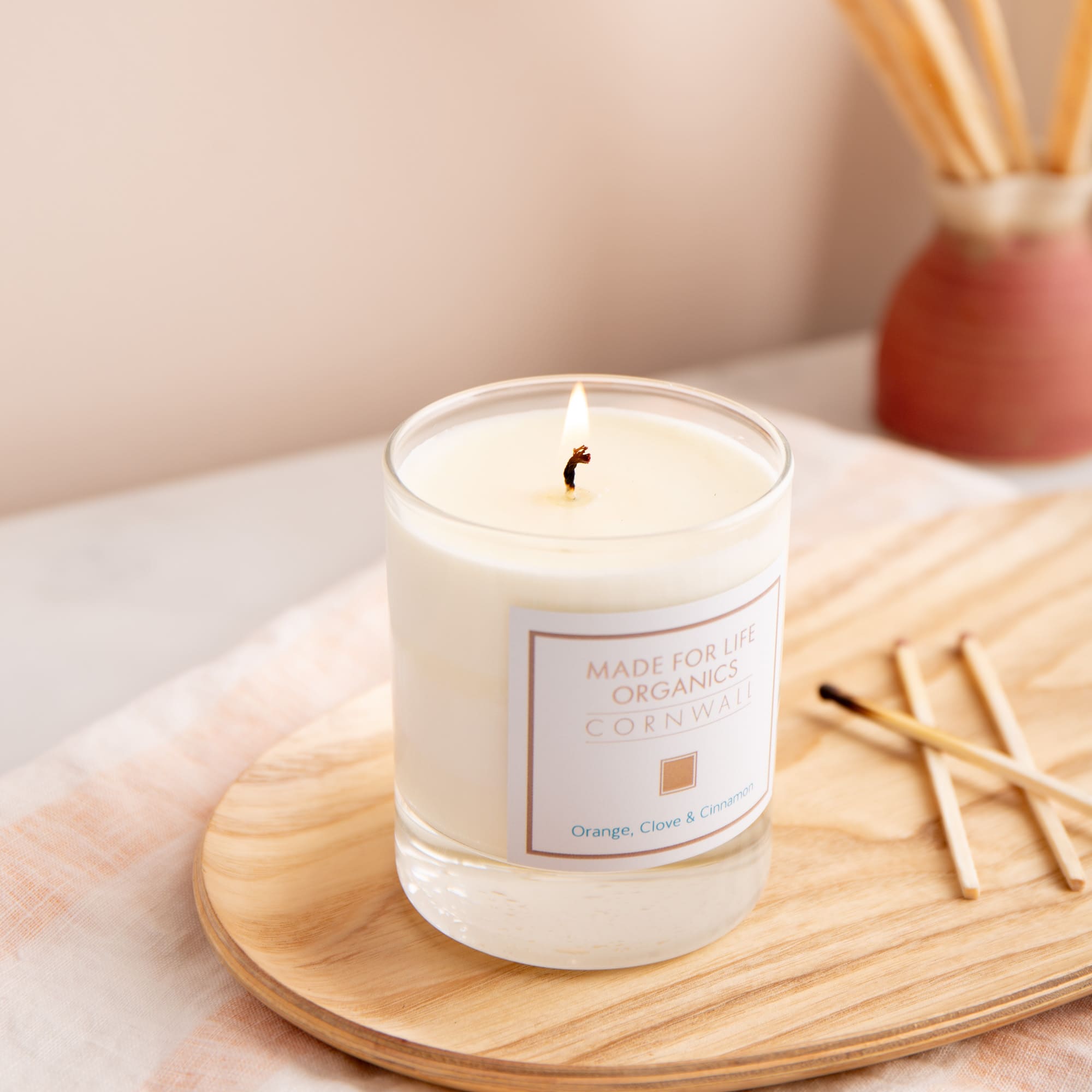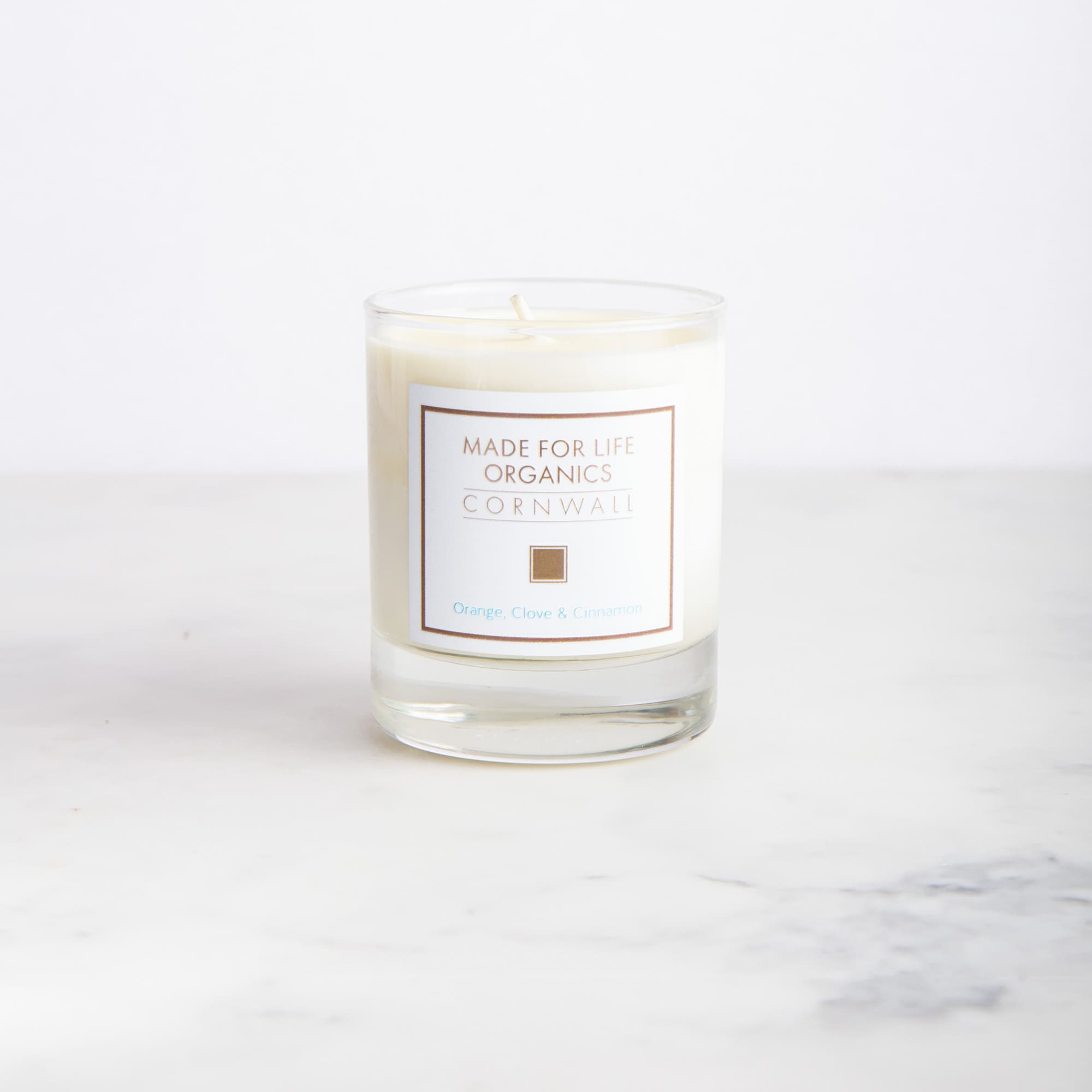 Orange and Cinnamon Candle 20CL
---
Uplifting and relaxing scent
FREE Delivery when you spend over £50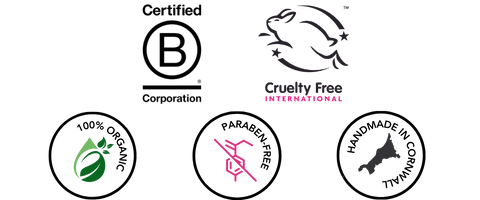 Bring serenity to your home with our Orange and Cinnamon Candle.
Our exclusive blend of essential oils bring a warm and uplifting scent, calming the mind and body.
Hand-poured with 100% natural wax and cruelty-free fragrance, this candle will burn for up to 35-40 hours.
When it's gone, reuse the glass or turn it into a seedling pot.
Let this candle fill your home with peace!
FREE UK shipping on orders over £50

Standard Tracked Shipping (2-5 Business Days) £6.00

Express Tracked Shipping (1-3 Business Days) £7.50
We are proud that all of our deliveries use DPD via one of their all-electric delivery vehicles.
Returns
For opened products that are faulty, we are happy to provide replacement products to the value of the original product. If your product is damaged, faulty or incorrect please contact us within 48 hours of delivery.

Full RETURNS POLICY - Click here
Trim the wick to 1/4 inch before each use. This will prevent the wick from smoking and help the candle to burn evenly.
Place the candle on a heat-proof surface in a well-ventilated area. Avoid placing it near anything that could catch fire, such as curtains or furniture.
Light the candle and let it burn for at least 1 hour the first time you use it. This will help to melt the wax evenly and prevent tunneling.
After the first hour, you can burn the candle for shorter periods of time, such as 20-30 minutes at a time.
Never leave a burning candle unattended.
Extinguish the candle by blowing it out or using a candle snuffer.
Lavender Essential Oil: Known for its soothing and purifying properties, this essential oil is very popular for its relaxing scent.
Geranium Flowers Essential Oil: Known for its purifying properties.
Ylang Ylang Essential Oil: Known for helping stress, anxiety, sadness, tension, and sleeplessness.
Share
NATURAL WELLBEING
For Your Home